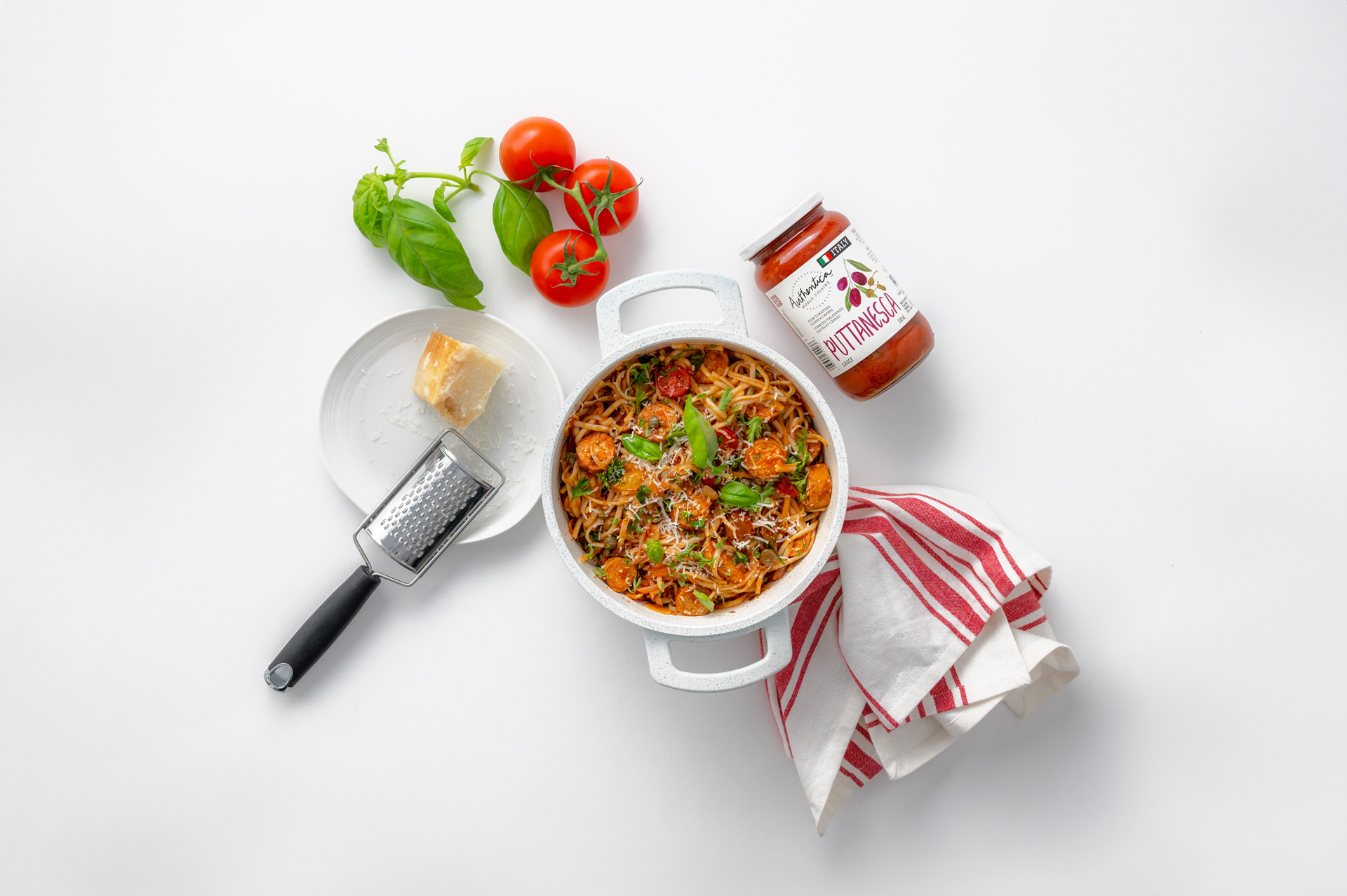 One Pot Pasta
A comforting, savoury classic that's perfect for those with busy schedules. Dinner gets ready in a flash. No mess or stress – just delicious, bold, and saucy goodness in every twirl of linguine.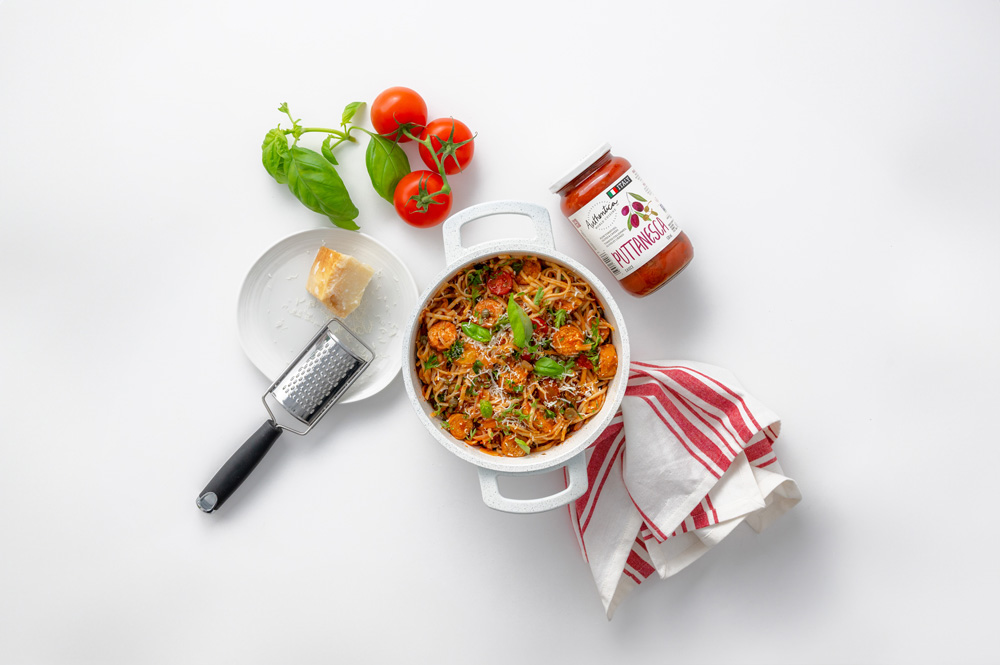 Ingredients
1 jar (530 ml) Authentica Puttanesca sauce
454g linguine
2 chicken sausage links, sliced
1 shallot, thinly sliced
2 tbsp capers
½ cup kalamata olives, halved
1 tbsp cracked pepper
1 cup parsley, roughly chopped, divided
Directions
In a skillet over medium heat, cook your sausage until browned and cooked through, 8-10 minutes.
Add your linguine, sausage, shallot, capers, olives, and half of your parsley to a large pot.
Add your Authentica sauce to the pot. Fill your empty jar with water and shake. Add this water to the pot.
Bring to a boil. Once pasta starts to soften, stir it well to be submerged by the liquid.
Cook for 12-15 minutes, stirring frequently, until pasta is al dente.
Garnish with fresh parsley and serve.

TIPS & TRICKS
For vegetarian options, you can replace the sausage with mushrooms, vegetarian sausage or simply remove sausage from the recipe.
Recipe Reviews