Siciliana sauce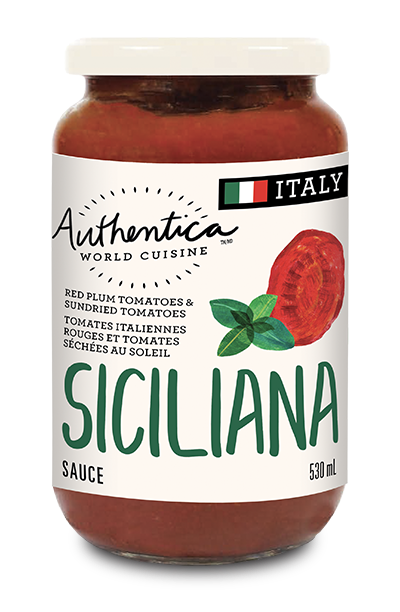 SWEET AND VIBRANT
Made with authentic Italian red plum and sun dried tomatoes, this bold tasting sauce is delicious on its own or as a base for your favourite pasta recipes.
Originating in Peru, tomatoes (then called "tomatl") were first brought to Europe by Spanish Conquistadors in the middle of the 1500's.
The first recorded Italian eye-witness account of a tomato is from Tuscany in 1548. They called it "pomidoro" which roughly translates to "golden fruit" or "golden apple".
Fast forward more than 200 years and we have an early recipe for Italian tomato sauce with pasta. Francesco Leonardi, a Roman chef wrote about his Italian tomato sauce in 1790 in the cookbook L'Apicio Moderno.
Majority of tomato-based Italian pasta sauces that we love today didn't become popular until the 19th century. The earliest known "spaghetti in tomato sauce" recipe that has ever been found is dated from 1844.
Ingredients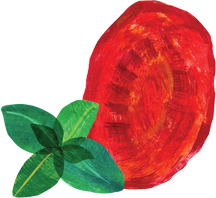 Chopped tomatoes
Tomato juice
Tomato paste
Sunflower oil
Sundried tomatoes
Sugar
Basil
Garlic
Salt
Natural basil flavouring
Product Features
Bold authentic taste
All Natural Ingredients
Non-GMO
Gluten free
Vegan
Made in small batches in Italy
B Corp certified
---
View Nutrition Information
Recipes featuring our gourmet Siciliana
Product Reviews