Puttanesca sauce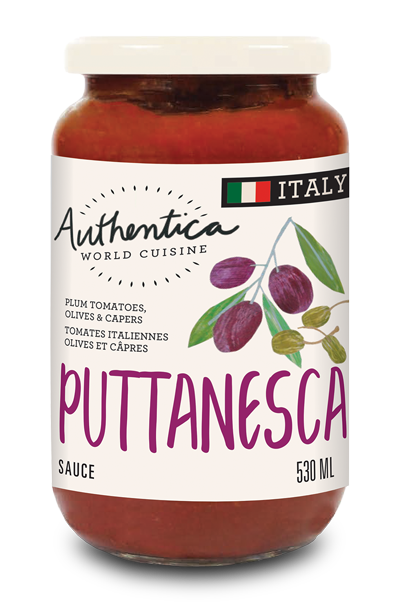 BOLD AND INTENSE
First served in a popular night spot in Ischia, Naples, there is absolutely no need to add anything to this hearty, flavourful sauce made with olives and capers!
To eat the Mediterranean way, focus on plant-based foods, like vegetables, fruit, legumes, nuts, seeds, whole grains, and olive oil.
Eat fish, poultry, eggs, cheese and yogurt in moderation and eat red meat only rarely.
Focus on fresh, whole ingredients and avoid processed foods, like those containing trans or saturated fats and added sugars.
Ingredients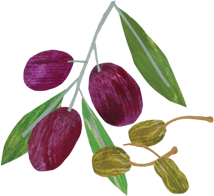 Chopped tomatoes
Tomato juice
Tomato paste
Olive oil
Black olives
Capers
Balsamic vinegar
Onion
Sugar
White wine
Anchovy paste (fish)
Natural olive paste flavouring
Garlic
Salt
Oregano
Chili powder
Product Features
Bold authentic taste
All Natural Ingredients
Non-GMO
Gluten free
Made in small batches in Italy
B Corp certified
---
View Nutrition Information
Recipes featuring our gourmet Puttanesca
Product Reviews