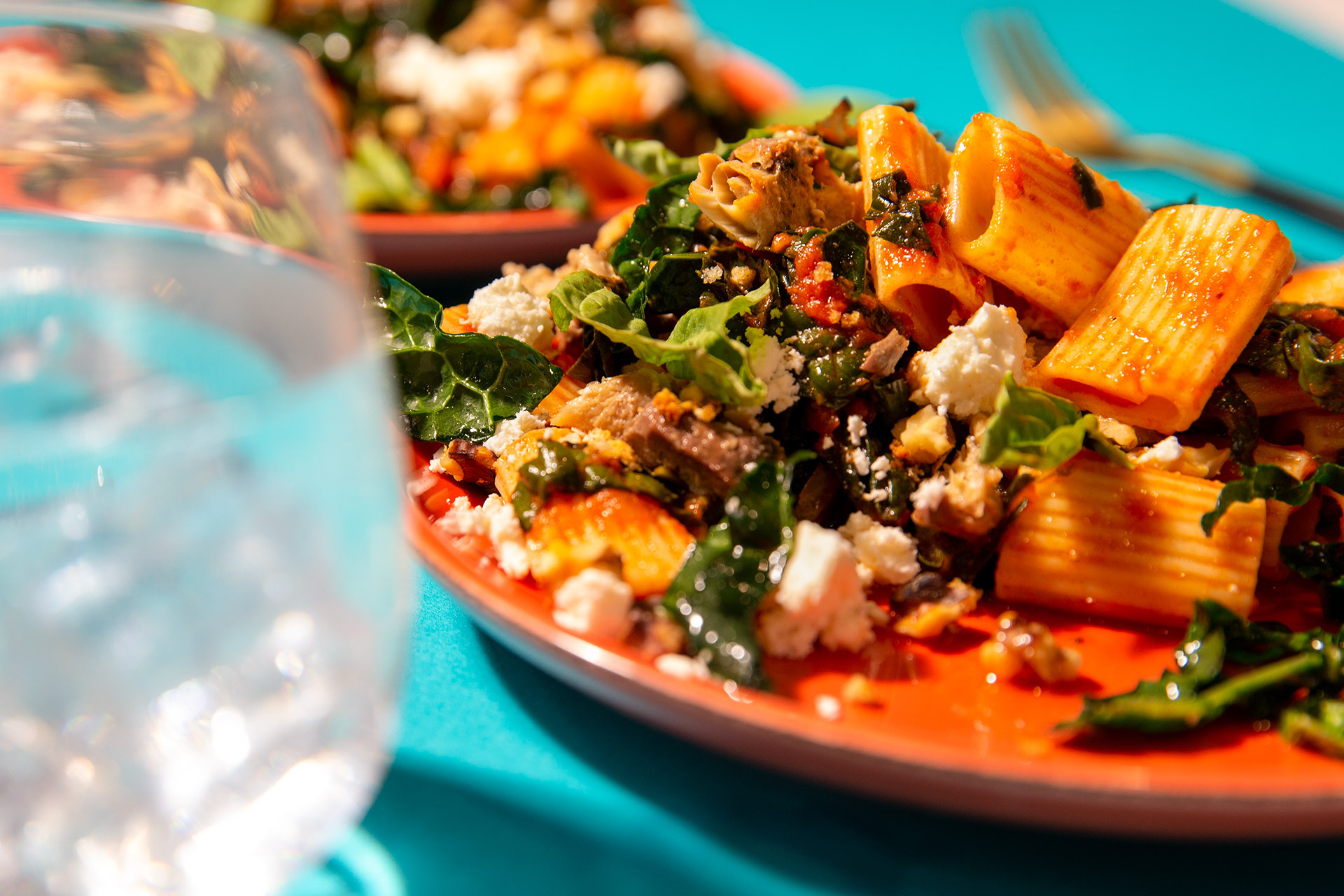 Spicy Mackerel Pasta
Ingredients
500g large pasta shells or rigatoni
2 tbsp olive oil
2 tbsp unsalted butter
2 shallots, thinly sliced
2 garlic cloves, minced
½ tsp cracked black pepper
1 large head black kale, or roughly 5 cups, destemmed and finely chopped
3 tbsp tomato paste
1 jar (530ml) Authentica Arrabiata sauce
1 can (115g) Gold Seal Mediterranean Mackerel, drained and flaked
1 cup toasted walnuts, roughly chopped
¼ cup feta, crumbled
Directions
Cook pasta according to directions on the package. Reserve 1 cup of the pasta water. Drain and set aside.
As pasta is cooking, heat olive oil and butter in a large skillet over medium-low heat.
Cook the shallots for 10 minutes or until soft and fragrant. Add the garlic, anchovy and black pepper and cook for another 2 minutes.
Add the kale and cook for 10 minutes or until wilted. Add the tomato paste, stir and cook for another 3 minutes.
Add the Arrabiata sauce and mackerel, bring to a simmer and cook for 3 minutes before adding in the pasta and the reserved pasta water. Toss everything to combine and cook for 2 minutes longer or until the sauce is glossy and sticking to the pasta.
Serve and garnish with the toasted walnuts and crumbled feta.
Recipe Reviews