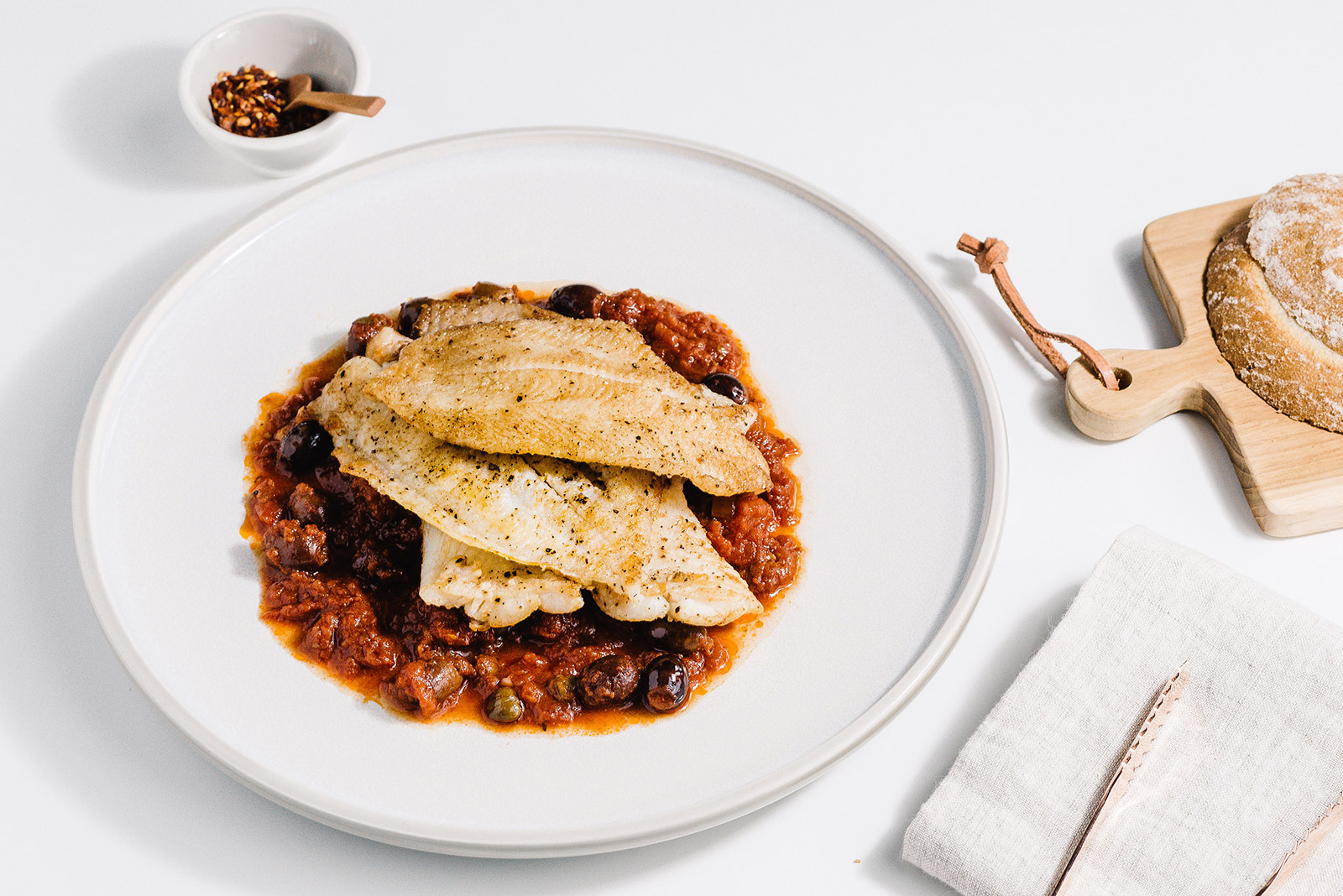 Pan Roasted Cod Puttanesca
Pan Roasted Cod Puttanesca is a perfect recipe for a busy night! Enjoy this light and crispy pan-roasted fish served on a bed of Puttanesca sauce.
Ingredients
Directions
Pat the cod filets dry with a paper towel and season both sides with salt and pepper. Dust with flour on both sides, shaking off excess.
Heat the butter in a large skillet over medium-high heat. When the butter is melted and bubbly, add the fillets and cook about 1-2 minutes per side, until the fish is cooked through it will flake easily. Drain on paper towels.
To serve, scoop sauce into two shallow bowls and top with fish. Enjoy with rice or your favourite grain.
Recipe Reviews