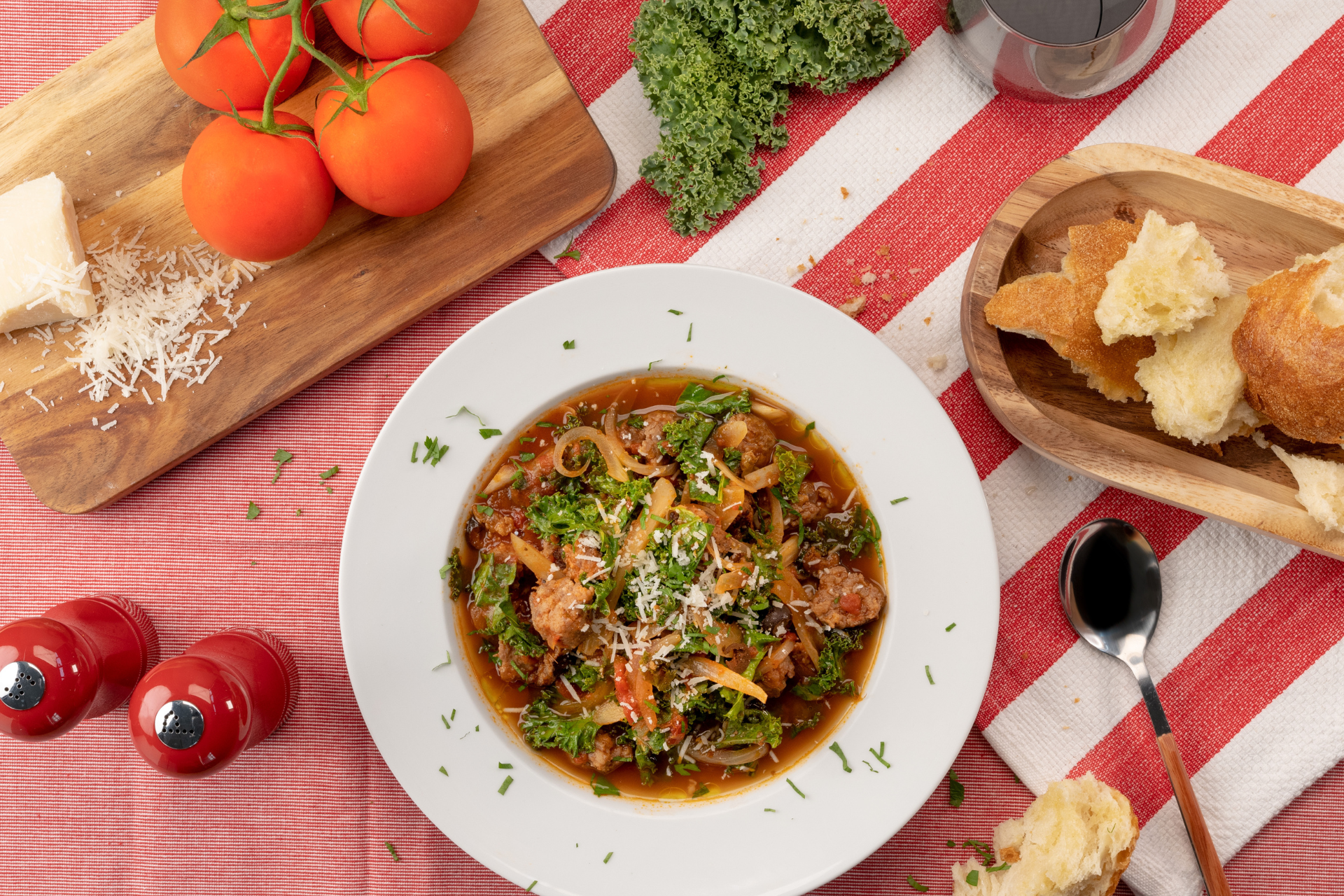 Italian Sausage Stew
Ingredients
1.5 lb italian sausage, broken up into bite-sized pieces

1 yellow onion, thinly sliced

1 tbsp brown sugar

2 cloves garlic, thinly sliced

2 cups fennel, thinly sliced

2 tsp fennel seeds

1 tsp caraway seeds

¼ tsp chili flakes

2 tbsp red wine vinegar

3 tbsp tomato paste

2 cups chicken broth 

1 cup dried cannellini beans, soaked overnight in salted water if possible 

2 cups kale, roughly chopped

½ cup parmesan cheese

Salt and pepper to taste
Directions
Brown the sausage in a skillet over medium-high heat. Remove and set aside. Remove about half of the sausage fat from the skillet. Turn the heat down to medium-low.

Add the onions and brown sugar and cook for 10 minutes or until softened and slightly caramelized. Add the garlic, fennel, fennel seeds, caraway seeds, and chili flakes and cook for 3 minutes until fragrant. 

Add the red wine vinegar to the skillet and use a wooden spoon to scrape all of the browned bits from the bottom of the pan. 

Add the tomato paste and cook for 3 minutes or until darkened in colour. 

Add the Authentica sauce, chicken broth, and beans. Season with salt and pepper and bring to a boil. Turn down to a gentle simmer and cook for 20 minutes or until cannellini beans are tender. 

Add the kale and cook for two minutes. 

Serve with parmesan cheese. 
Recipe Reviews