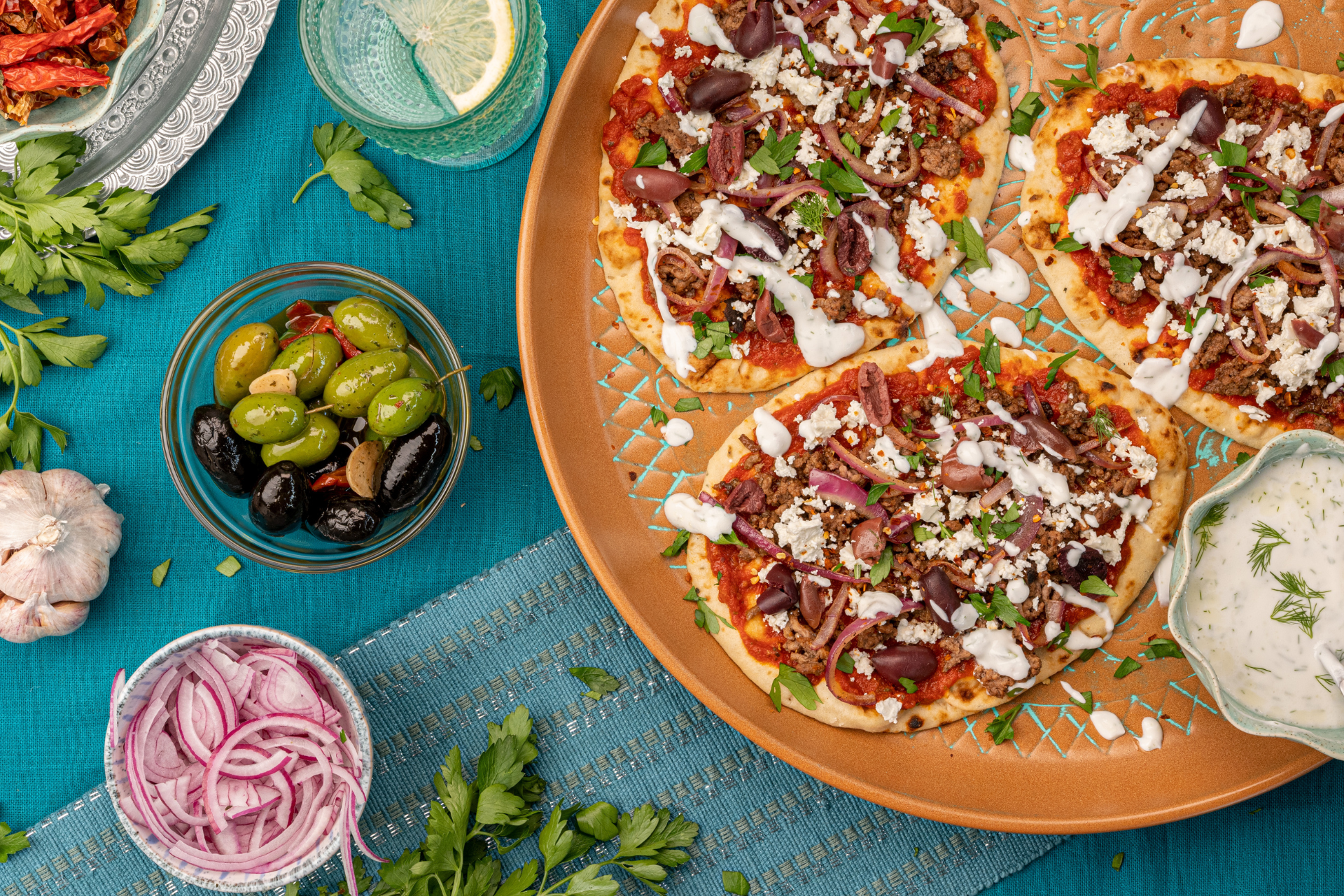 Middle Eastern Pita Pizzas
Ingredients
2 tbsp olive oil 

1 lb ground beef

2 cloves garlic, minced

2 tsp cumin 

1 tsp turmeric

1 tsp cinnamon 

¼ tsp cayenne pepper

4 pita or naan bread

½ cup pitted kalamata olives, halved

½ red onion, thinly sliced

½ cup feta cheese

½ cup parsley

Salt and pepper to taste
Directions
Preheat the oven to 375

°F

. 

Roll the beef into small meatballs. Heat 1 tbsp oil in a skillet over medium-high heat. Sear the meatballs on all sides for 8-10 minutes until golden brown. 

Turn the heat down to medium-low. Use a metal spoon to break up the beef. Add garlic, cumin, turmeric, cinnamon, and cayenne. Season with salt and pepper. Cook for 3-5 minutes until beef is cooked through and fragrant. Set aside. 

Place your pita or naan bread on two baking sheets. Spread the Siciliana sauce on each and top with cooked beef, olives, red onion, and feta. Bake for 8-10 minutes. 

Remove from the oven and then garnish with parsley and a drizzle of the remaining olive oil.
Recipe Reviews