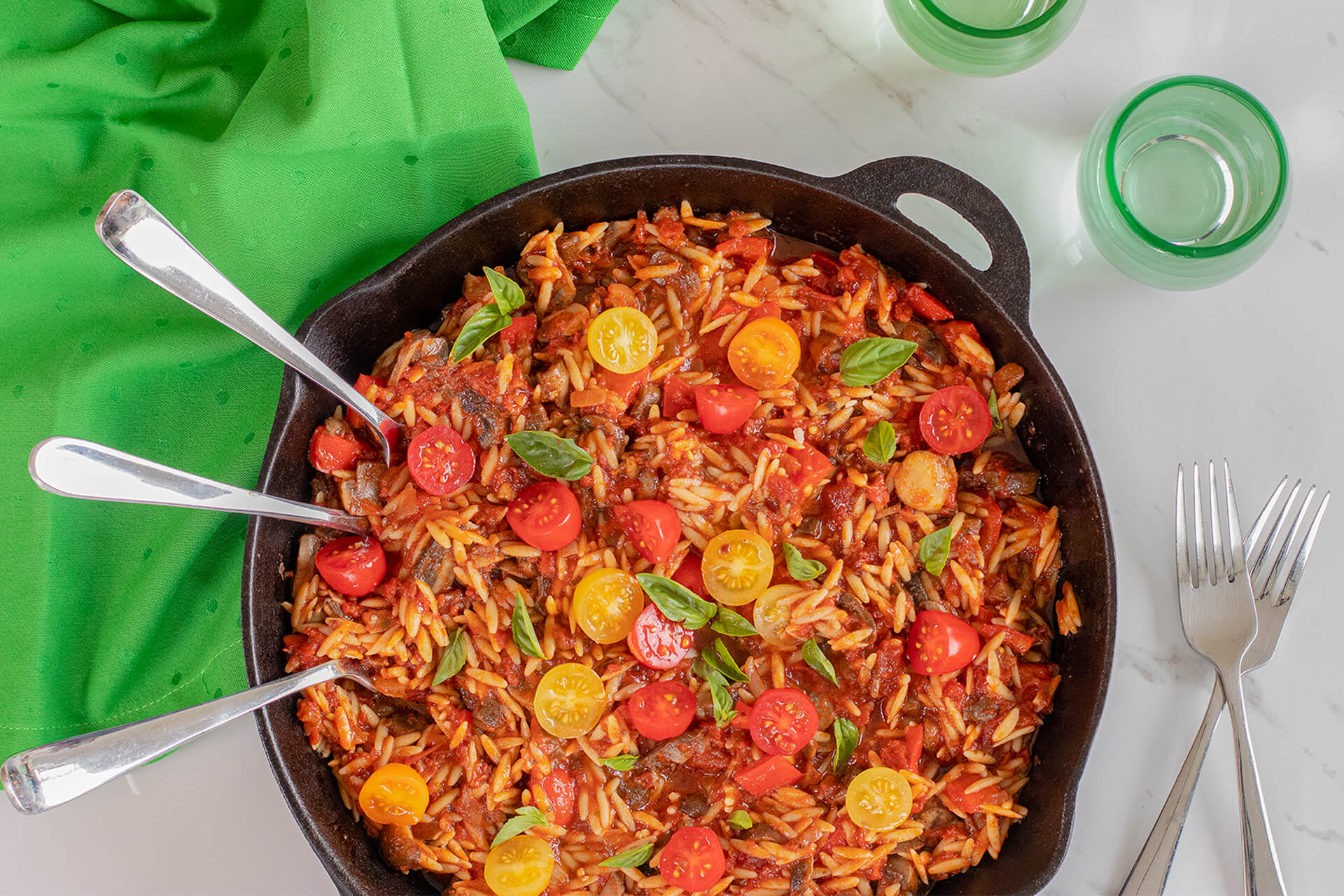 Tomato and Mushroom Orzo
Enjoy meatless Monday Italian-style with this Tomato and Mushroom Orzo recipe! This vegetarian delight is bursting with sweet earthy flavours of tomato and basil sauce and saltiness of Parmesan. So delicious!
Ingredients
1 

medium onion,

finely chopped

1 

red pepper,

coarsely chopped

1 lb 

wild mushrooms, (cremini, shiitake, oyster, chanterelle, morels),

cleaned and chopped

1/2 cup 

grated parmesan cheese

salt and freshly ground pepper

Garnishes: chopped Italian parsley
Directions
Bring a large stockpot of salted water to a boil over high heat. Add the orzo and stir to prevent clumping.
Cook until al dente, about 8 minutes. Drain and rinse under cold water and set aside.
Heat a large skillet over medium-high heat. Add the olive oil, onion, and red pepper. Saute until the onion is translucent, about 3 to 4 minutes.
Add the mushrooms and sauté until their liquid is released and starts to evaporate. Add the white wine and Siciliana Sauce.
Bring to a boil, then lower heat to a simmer, stir in the orzo, cover with lid, and cook until orzo is warm. Do not overcook.
Remove from heat and stir in parmesan cheese and season to taste. Transfer to warm serving bowls and garnish with parsley. Serve with baguettes.
Recipe Reviews