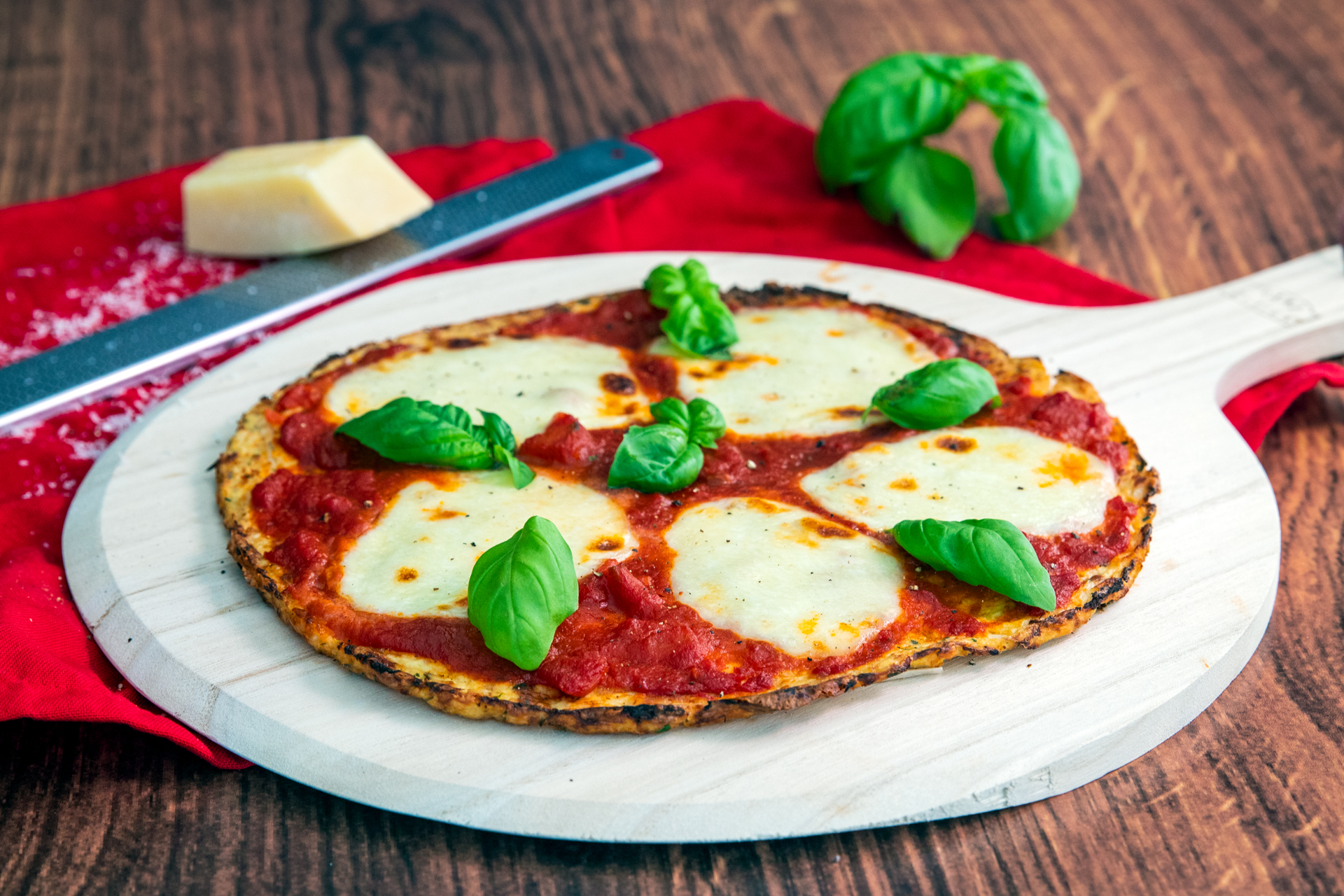 Low Carb Spicy Pizza Margherita
This is not a drill! We repeat, not a drill! National Cheese Pizza Day is here and we have a perfect (and totally guilt-free) recipe for you to try. Low Carb Spicy Pizza Margherita!
Ingredients
1 jar of (530ml) Authentica Arrabiatta Sauce
1 ball (425g) fresh mozzarella
1/4 cup grated Parmigiano cheese
1 bunch fresh basil
1 cauliflower crust
Directions
CAULIFLOWER CRUST:
Preheat the oven to 400°F. Line a baking sheet with parchment paper.
Break the cauliflower into florets and pulse in a food processor until fine. Steam in a steamer basket and drain well. (I like to put it on a towel to get all the moisture out.) Let cool.
In a bowl, combine the cauliflower with the mozzarella, Parmesan, oregano, salt, garlic powder and eggs. Transfer to the center of the baking sheet and spread into a circle, resembling a pizza crust. Bake for 20 minutes.
DIRECTIONS:
Preheat the oven to 400°F.
Generously spread Authentica sauce on crust.
Top with slices of fresh mozzarella.
Bake until cheese is melted. 10-12 min.
Top with fresh basil & grated parm.
Recipe Reviews