Arrabiata sauce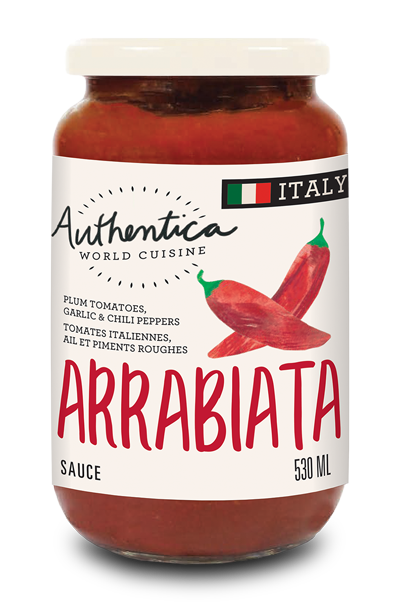 STRONG AND SPICY
Do as the Romans do and add some spice in your life! Named after the Italian word for angry, you will love our Arrabiata sauce so much, the only time you will be angry is when you are not enjoying it.
Capsaicin, is the compound found in chili peppers. When you eat spicy foods, capsaicin irritates the receptors in your mouth that sense temperature and pain. So, the level of spice you can handle depends on how sensitive your receptors are to capsaicin.
Spice triggers the body to release a rush of adrenaline and endorphins, or "happy chemicals." This rush of chemicals is enough to keep you coming back for more.
Chilies, also contain other nutrients like vitamins A and C.
Ingredients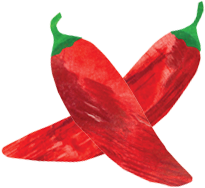 Chopped tomatoes
Tomato juice
Tomato paste
Olive oil
Sugar
Onion
Salt
Garlic
Chili powder
Product Features
Bold authentic taste
All Natural Ingredients
Non-GMO
Gluten free
Vegan
Made in small batches in Italy
B Corp certified
---
View Nutrition Information
Recipes featuring our gourmet Arrabiata
Product Reviews