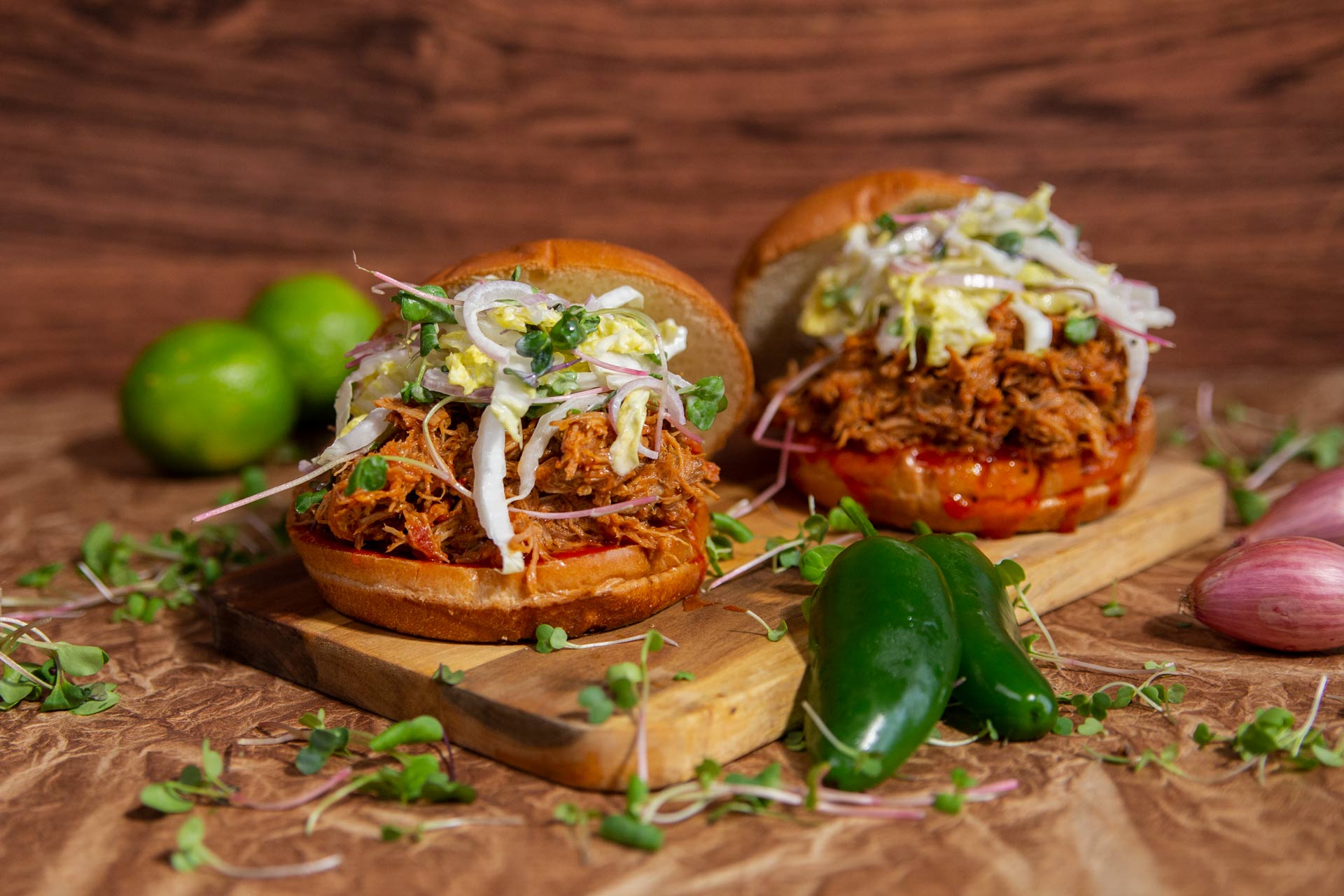 Italian Pulled Pork Sandwich
Ingredients
1 tbsp oil
3 lbs boneless pork shoulder, trimmed of excess fat and cut into large chunks
1 tbsp garlic powder
1 tbsp cumin
1 tsp salt
2 tbsp brown sugar
2 12 oz cans Lager or Pilsner beer
1 jar (530ml) Authentica Arrabiata Sauce
4 tbsp maple syrup
1 tbsp Worcestershire
8 brioche buns, toasted
½ head of Napa cabbage, shredded
1 large shallot, thinly sliced
½ cup cilantro, chopped
4 tbsp mayonnaise
2 tbsp lime juice
Salt and pepper to taste
Directions
In a small bowl, mix the garlic powder, cumin, salt, and sugar. Rub this mixture all over the pork and refrigerate for 2 hours or overnight. Remove from the fridge ideally 1 hour before cooking.
Add oil to the slow cooker and place pork in the slow cooker. Add in beer, Authentica Arrabiata Sauce, maple syrup and Worcestershire. The pork should be fully covered by the liquid.
Cover the slow cooker and cook on high for 5 hours or until the pork easily shreds apart with a fork.
When the pork is finished cooking, use a fork to shred the meat.
To make the slaw, mix the Napa cabbage, shallot, cilantro, mayonnaise and lime juice in a large bowl. Season with salt and pepper. Mix everything together.
To make the sandwiches, layer the pulled pork on each bun and top with slaw. Serve.
Recipe Reviews