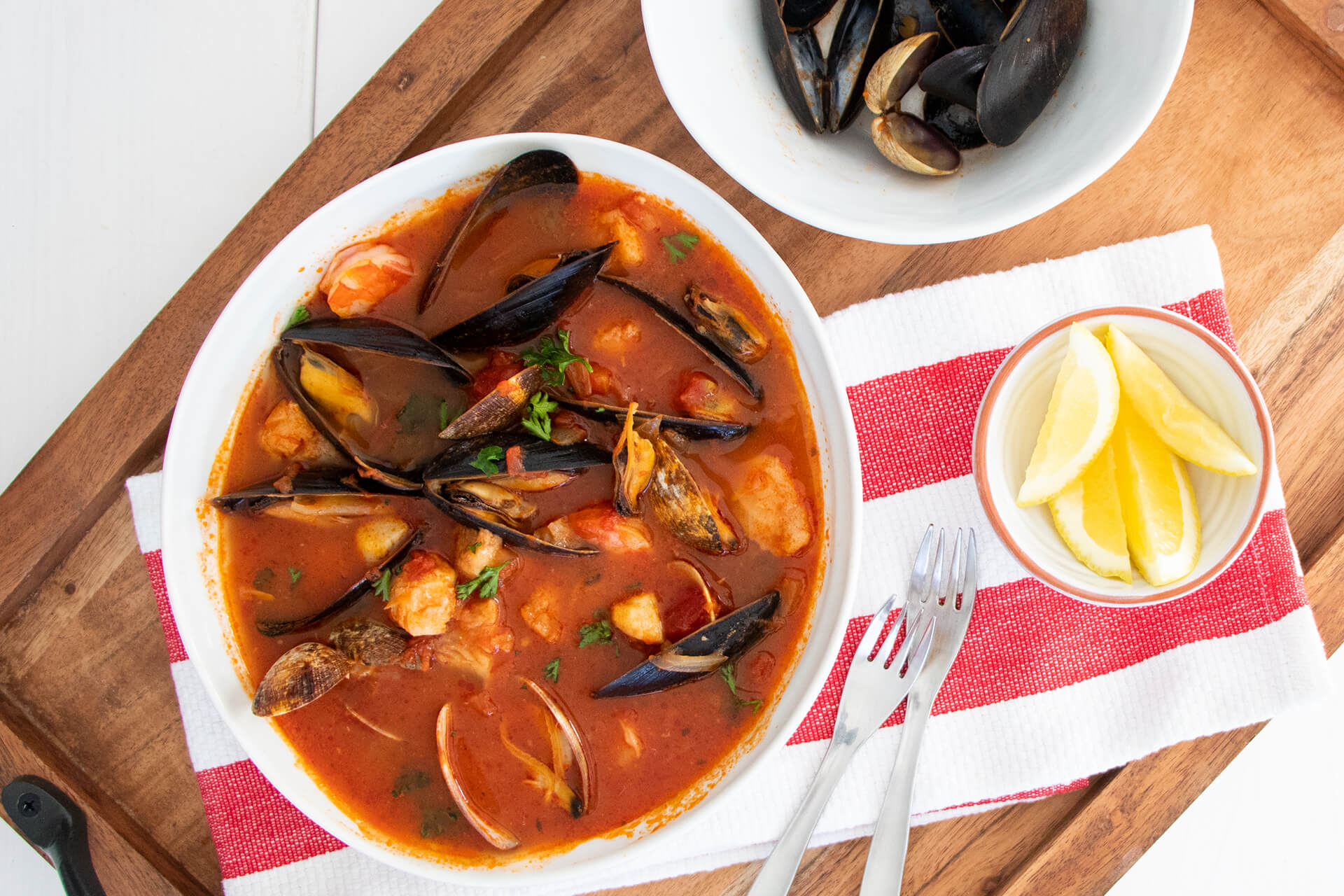 Cioppino
This Simple Authentic Cioppino recipe is calling your name! Spicy, comforting, and so flavourful–that's the definition of a perfect dinner.
Ingredients
1 

large fennel bulb,

thinly sliced

3 cups 

fish or chicken stock

1 lb 

manila clams,

scrubbed

1 lb 

raw large prawns,

peeled and deveined

1/2 lb 

scallops,

rinsed and dried well

1 lb 

halibut or other firm white fish,

cut into 2-inch (5cm) pieces

Salt and freshly ground pepper

Chopped Italian parsley or chopped fennel fronds
Directions
Heat the olive oil in a large stockpot over medium heat. Add the fennel and onion and sauté until the onion is translucent, about 5 minutes. Stir in the Arrabiata Sauce, white wine and fish stock. Cover and bring to a boil. Reduce heat and simmer until the fennel is soft, about 15 minutes.
Raise heat to medium-high. Add the clams and mussels, cover and cook until their shells start to open, about 3 to 5 minutes. Add the remaining seafood and simmer gently until the fish, shrimp, and scallops are just cooked through and the clams and mussels are completely open, about 5 minutes longer.
Season with salt and pepper. Ladle into warm serving bowls and garnish with chopped parsley. Serve with garlic toast.
Recipe Reviews