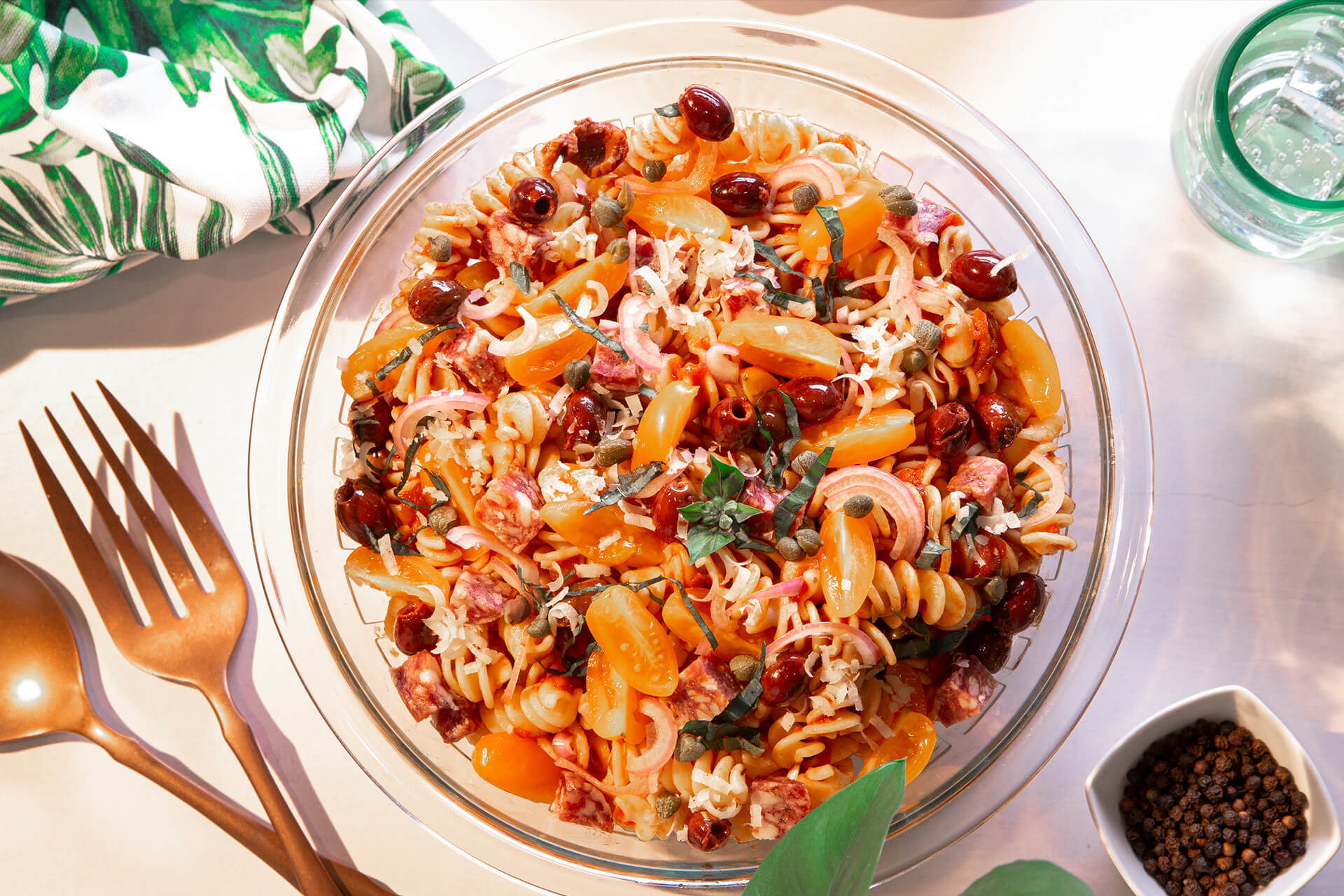 25-Minute Puttanesca Pasta Salad
Ingredients
454g rotini, penne, fusilli or other short noodle
1 shallot, thinly sliced
1 garlic clove, minced
1 cup genoa salami, cubed
½ cup cherry tomatoes, quartered
1 tbsp capers
1 jar (530ml) Authentica Puttanesca Sauce
2 tbsp red wine vinegar, white wine vinegar or lemon juice
½ cup fresh basil, torn
½ cup parmesan, grated
Cracked black pepper to taste
Directions
Cook pasta according to package instructions. Strain and rinse under cold water.
Meanwhile, add all other ingredients to a mixing bowl (except for the basil and parmesan) and stir to combine. Season with pepper.
Add the cooked pasta to the bowl and toss to combine.
For best results, refrigerate for at least one hour before serving.
Garnish with basil and parmesan.
Recipe Reviews