Based on traditional foods that people around the Mediterranean Sea, in countries like Greece and Italy, the Mediterranean diet is part of a healthy lifestyle. This diet focuses on fresh, flavourful ingredients making it easy to follow and enjoy. 
Eating the Mediterranean Way
When we talk about the Mediterranean diet, images of aromatic fresh tomatoes, creamy feta cheese, flavourful pasta sauce, and meaty olives start to creep in. The truth is that there are no hard and fast rules here, no specific ingredients, no calorie counting. That's the beauty of this diet: it offers variety and flexibility so anyone can customize it to their tastes. Leading a plant-based lifestyle? No problem, the Mediterranean diet is built around plant-based foods. Sensitive to gluten? You can avoid that too and still eat the Mediterranean way!
To eat the Mediterranean way, focus on plant-based foods, like vegetables, fruit, legumes, nuts, seeds, whole grains, and olive oil. Eat fish, poultry, eggs, cheese and yogurt in moderation and eat red meat only rarely. Focus on fresh, whole ingredients and avoid processed foods, like those containing trans or saturated fats and added sugars. Healthy fats, like those found in olive oil, nuts and seeds, are also an important part of this diet. 
Why is the Mediterranean diet so good for you?
With its focus on plant-based foods and healthy fats, the Mediterranean diet has been linked to decreased rates of heart disease. It can also help to prevent strokes and type 2 diabetes. Best of all, the Mediterranean diet can help you lose weight. Healthy fats, found in olive oil, nuts and seeds, have been found to lower cholesterol levels. 
Get Started with the Mediterranean Diet
Ready to start eating the Mediterranean way? We know you'll be relieved to know that our delicious pasta sauces are the perfect ingredient to accompany this way of eating. Even better, we have some delicious recipes to inspire you and get you on your way:
Remember when we said that the Mediterranean diet is perfect if you follow a plant-based lifestyle? Well, this recipe is positive proof that you can enjoy this diet while remaining plant-based. Made with our spicy Authentica Arrabiata pasta sauce, creamy coconut milk, and fresh spices, this soup is packed with so much flavour we guarantee you won't be able to stop with one bowl.
It's a lofty claim but we're pretty confident that this is the vegan chili to beat them all. The secret ingredient? You guessed it, our Authentica Arrabiata pasta sauce. But that's not all you'll find in this hearty chili: delicious fresh veggies, spices and legumes all come together in perfect balance.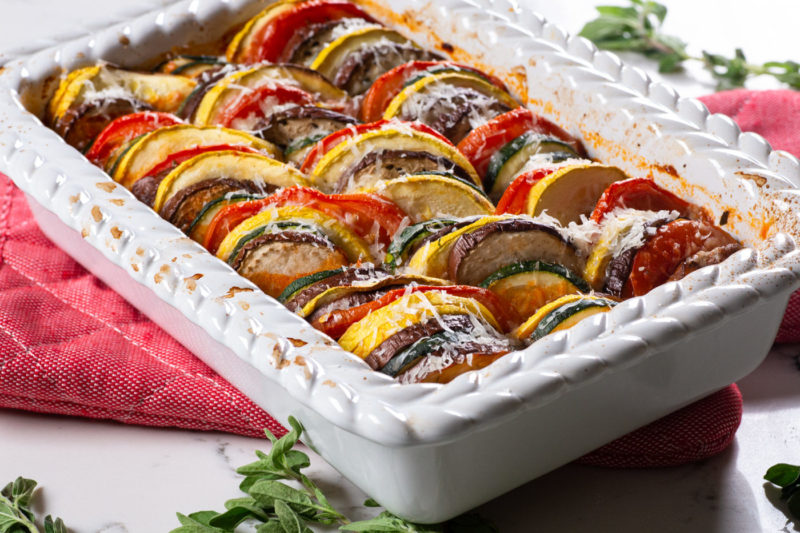 A quintessential Mediterranean dish from southeastern France, Ratatouille is the perfect plant-based weeknight meal. Tender eggplant, sweet summer squash, and aromatic Roma tomatoes come together with our Authentica Siciliana pasta sauce in this delicious take on a classic favourite.
Comments