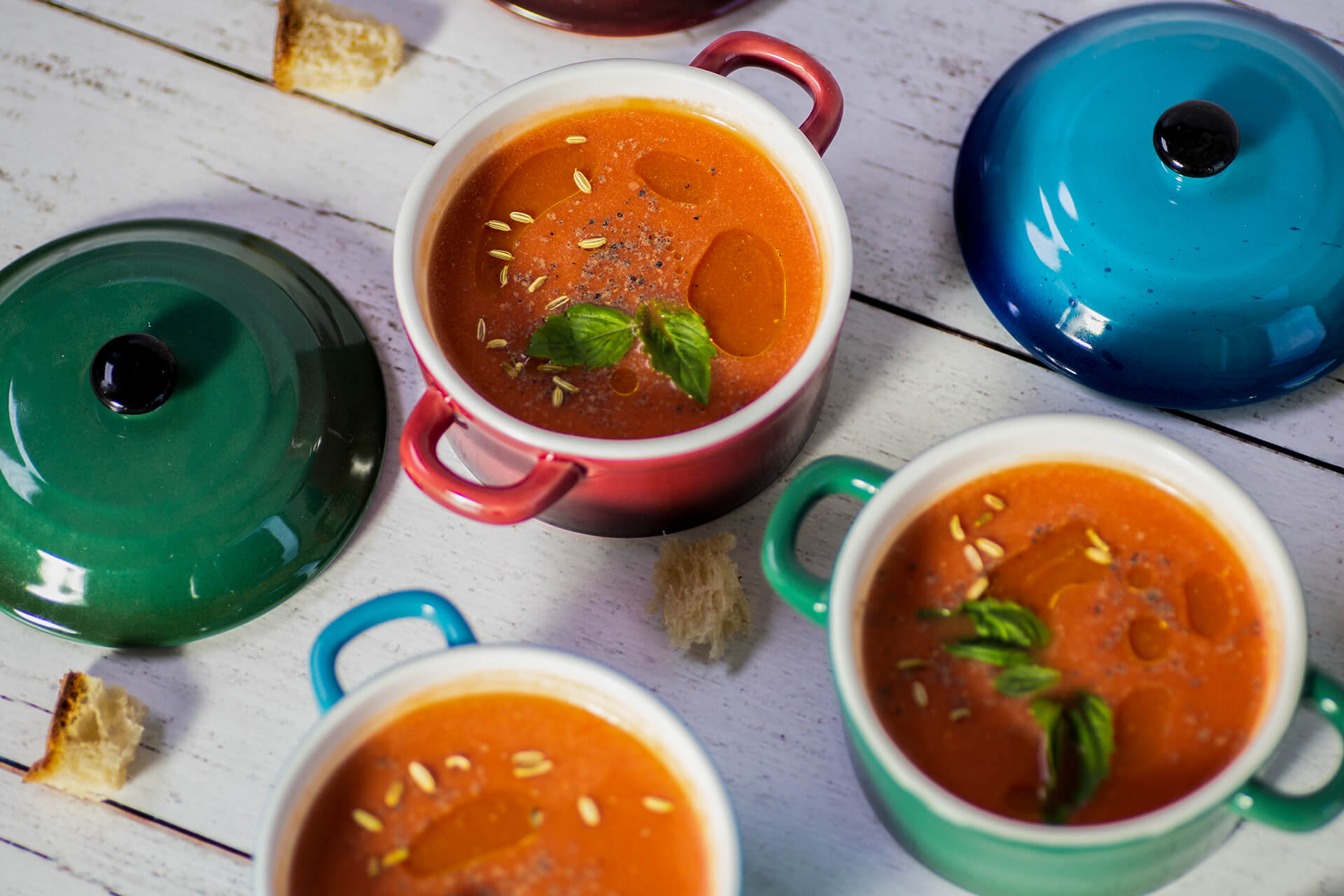 Vegan Spicy Tomato Soup
Simple meets delicious in this flavour-packed soup. A vegan spicy tomato soup with Arrabiata sauce is all you'll be craving after the first slurp! You're in for bold, spicy goodness and fresh ingredients all with a creamy coconut base. So easy to make too!
Ingredients
2 tbsp olive oil
1 yellow onion, thinly sliced
1 fennel bulb, thinly sliced
4 garlic cloves, peeled and smashed
2 tsp fennel seeds
¼ tsp chili flakes
¼ tsp cayenne pepper
1 jar (550ml) Authentica Arrabiata Sauce
2 cups vegetable broth
1 can full-fat coconut milk
½ cup basil, torn to garnish
Maldon salt and cracked black pepper, to garnish
Directions
Heat olive oil over med-low heat in a dutch oven or stockpot.
Add onion and fennel and cook until soft and translucent, 5 minutes. Add garlic and cook for another 3 minutes. Season with salt and pepper.
Add fennel seeds, chili flakes, and cayenne pepper and cook until fragrant, 3 minutes.
Add Authentica Arrabiata Sauce and broth and bring to a boil. Reduce heat to simmer and cook for 10 minutes. Add coconut milk and cook for 5 minutes.
Remove from heat and process in a high-speed blender or use an immersion blender to puree the soup. Add hot water if too thick. Strain through a fine-mesh strainer.
Garnish with fresh torn basil, Maldon salt and lots of cracked black pepper.
Recipe Reviews