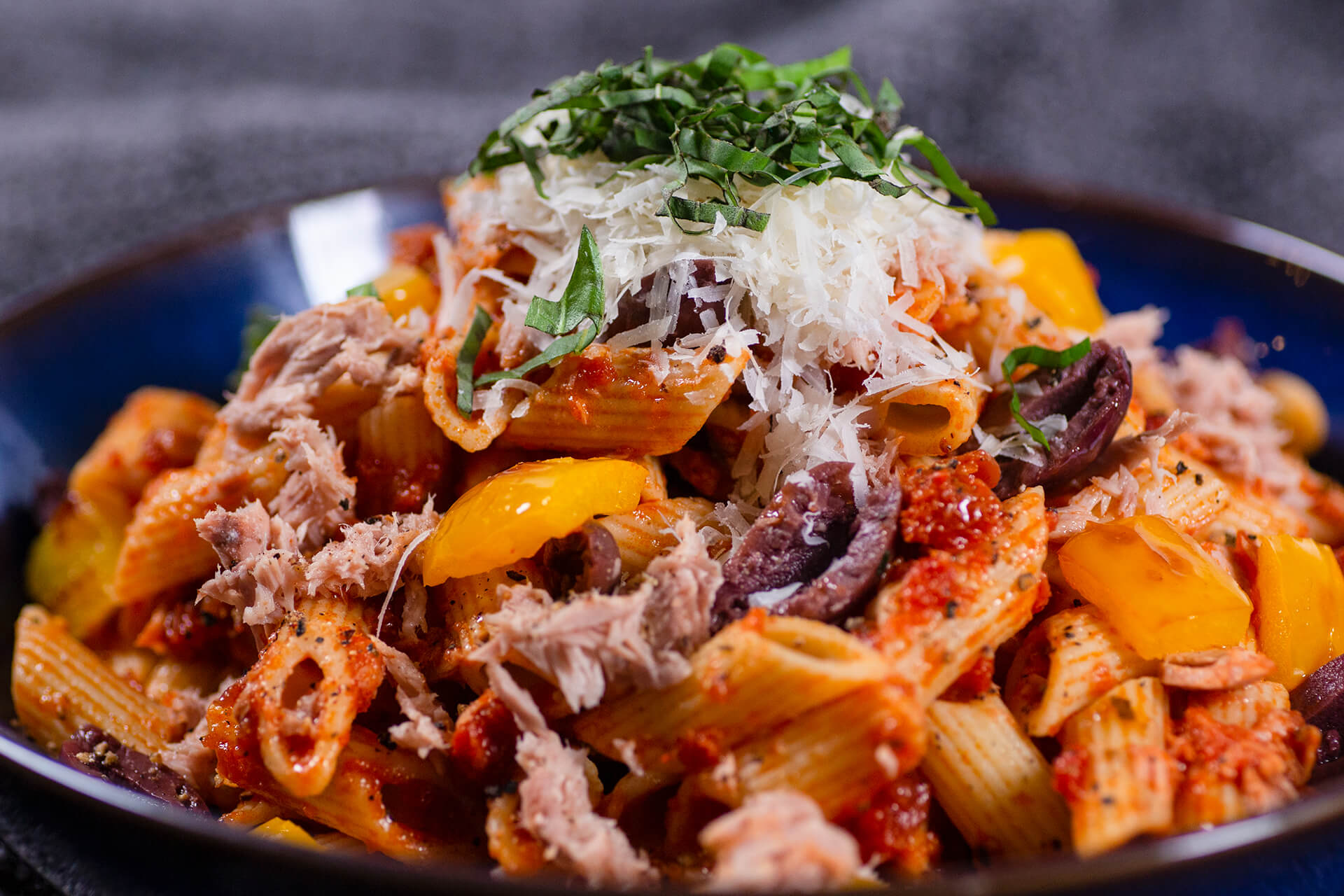 Weeknight Tomato Tuna Pasta
Ingredients
500g of rigatoni, fusilli, penne or any short noodle
2 tbsp olive oil
2 shallots, thinly sliced
4 garlic cloves, thinly sliced
1 tsp chili flakes
1 tbsp capers
½ cup kalamata olives
2 cans (170g) Ocean's Flaked Light Tuna
1 jar (530ml) Authentica Siciliana Sauce
Parmesan, to garnish
Basil, to garnish
Salt and pepper, to taste
Directions
Bring a large pot of salted water to a boil. Cook the pasta until just undercooked and reserve 1 cup of pasta water.
Heat olive oil in a large pan over medium heat.
Add the shallots, anchovies, garlic, and chili flakes and cook for 5 minutes or until fragrant.
Add the capers, olives, and tuna and stir to combine.
Add Authentica Siciliana Sauce, season with salt and pepper and bring sauce to a boil. Reduce heat to simmer and cook for 15 minutes.
Add the cooked pasta along with the reserved pasta water to the sauce and use tongs to toss until well combined. Let cook for 3 minutes.
Garnish with parmesan, fresh basil, and cracked black pepper.
Recipe Reviews