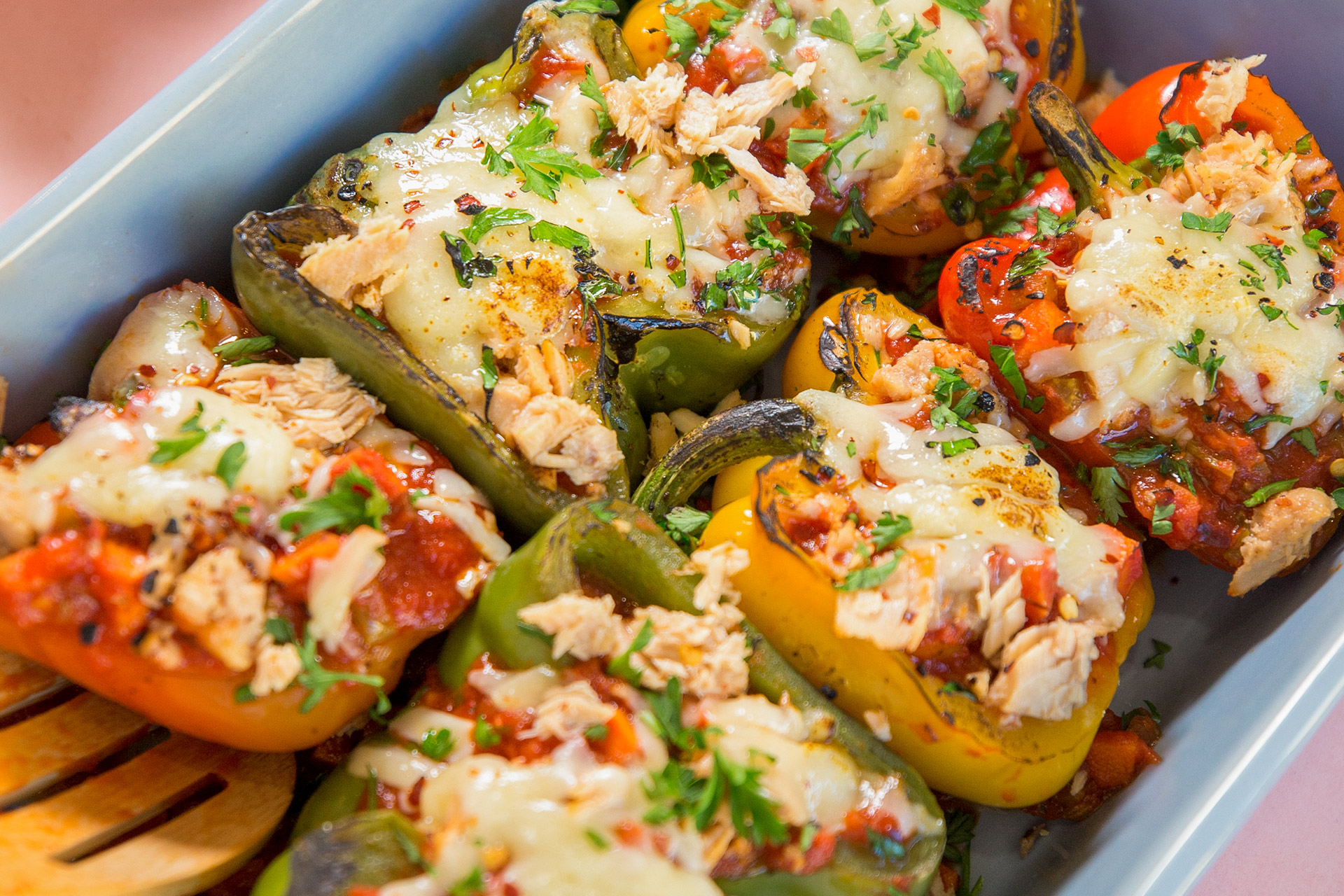 Salmon Stuffed Peppers
Ingredients
4 bell peppers, cut in half with seeds and membrane removed
2 tbsp olive oil
1 white onion, diced
2 large carrots, diced
3 stalks celery, diced
3 cloves garlic, minced
1 tsp chili flakes
1 tsp fennel seeds
1 jar (530ml) Authentica Arrabiata sauce
2 cans (120g) Gold Seal Skinless Boneless Pink Salmon
1 cup mozzarella cheese, grated
¼ cup parsley, roughly chopped
Salt and pepper, to taste
Directions
Preheat the oven to 375°F. Rub the peppers all over with 1 tbsp oil and season the insides with salt and pepper.
Heat the remaining oil in a pan over medium-low heat. Add the onion, carrot, celery, garlic, chili flakes and fennel seeds and cook until soft and fragrant, approximately 12 minutes.
Add the Arrabiata sauce and salmon. Season with salt and pepper. Cook for ten minutes.
Arrange the peppers on a baking sheet and fill each one with the salmon filling.
Bake for 20 minutes. Remove from the oven, top with mozzarella and bake for another 5 minutes until the cheese is melted and bubbling.
Garnish with chopped parsley.
Recipe Reviews