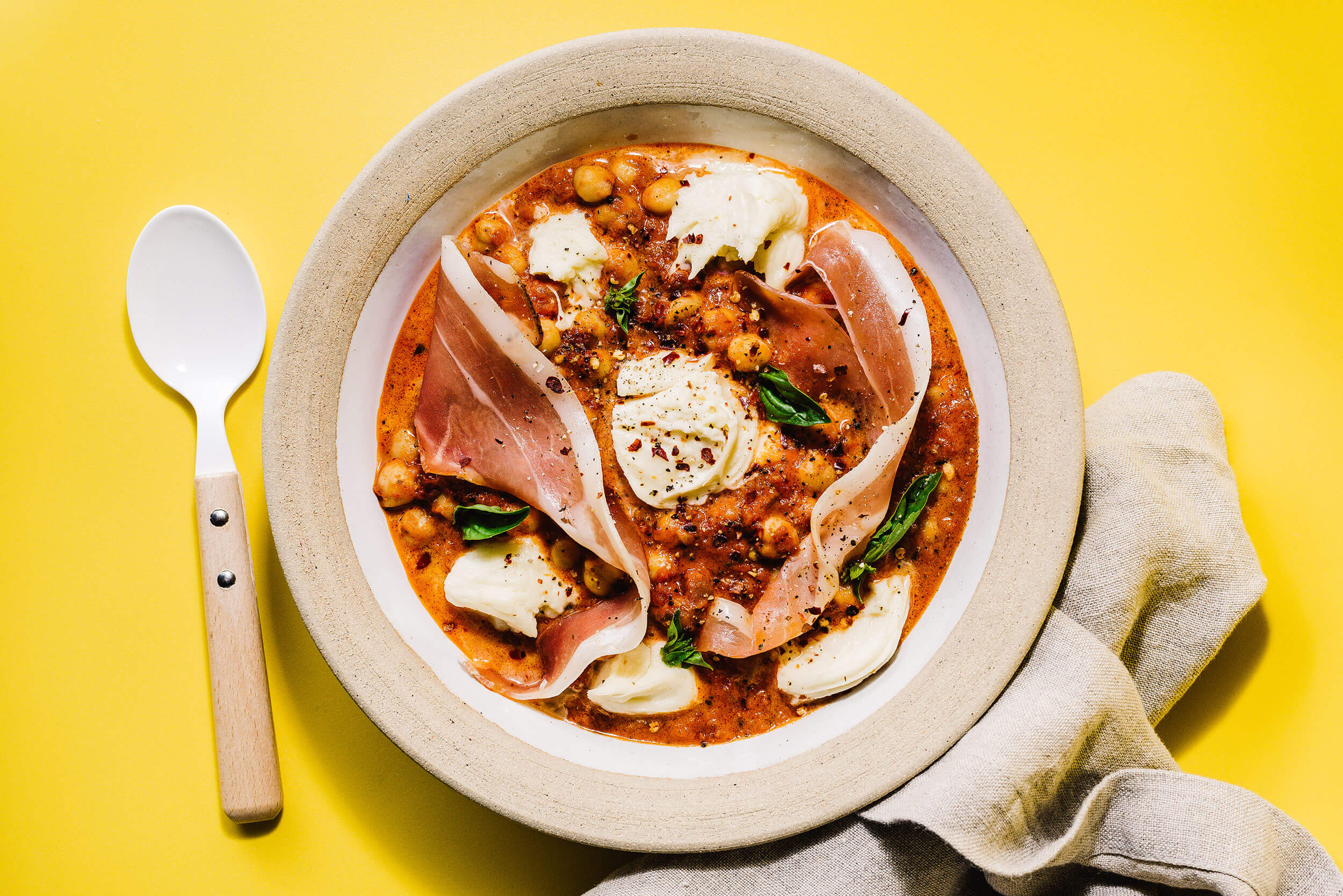 Sicilian Chickpeas & Cheese
Creamy Sicilian chickpeas cooked in Authentica Siciliana sauce with prosciutto, mozzarella, and basil, served with a rustic Italian loaf. Healthy and indulgent don't have to be separate, so make the Authentica choice with this recipe!
Ingredients
1 tablespoon olive oil
2 cloves garlic, thinly sliced
1 can chickpeas
1 jar (530ml) Authentica Siciliana Sauce
1/4 cup heavy cream
Salt and freshly ground pepper
4 thin slices prosciutto
1 ball fresh mozzarella, torn
6 leaves fresh basil
Crushed chili flakes, if desired
Toasted crusty Italian bread to serve
Directions
Heat oil in a medium skillet over medium heat. Add the garlic and cook, stirring, until garlic is slightly golden.
Add the chickpeas and Siciliana sauce and cook, stirring often, until heated through.
Stir in the cream and season with salt and freshly ground pepper.
Drape the prosciutto in the skillet and nestle in the torn mozzarella pieces.
Top with the basil and chili flakes, if using. Enjoy with toast.
Recipe Reviews