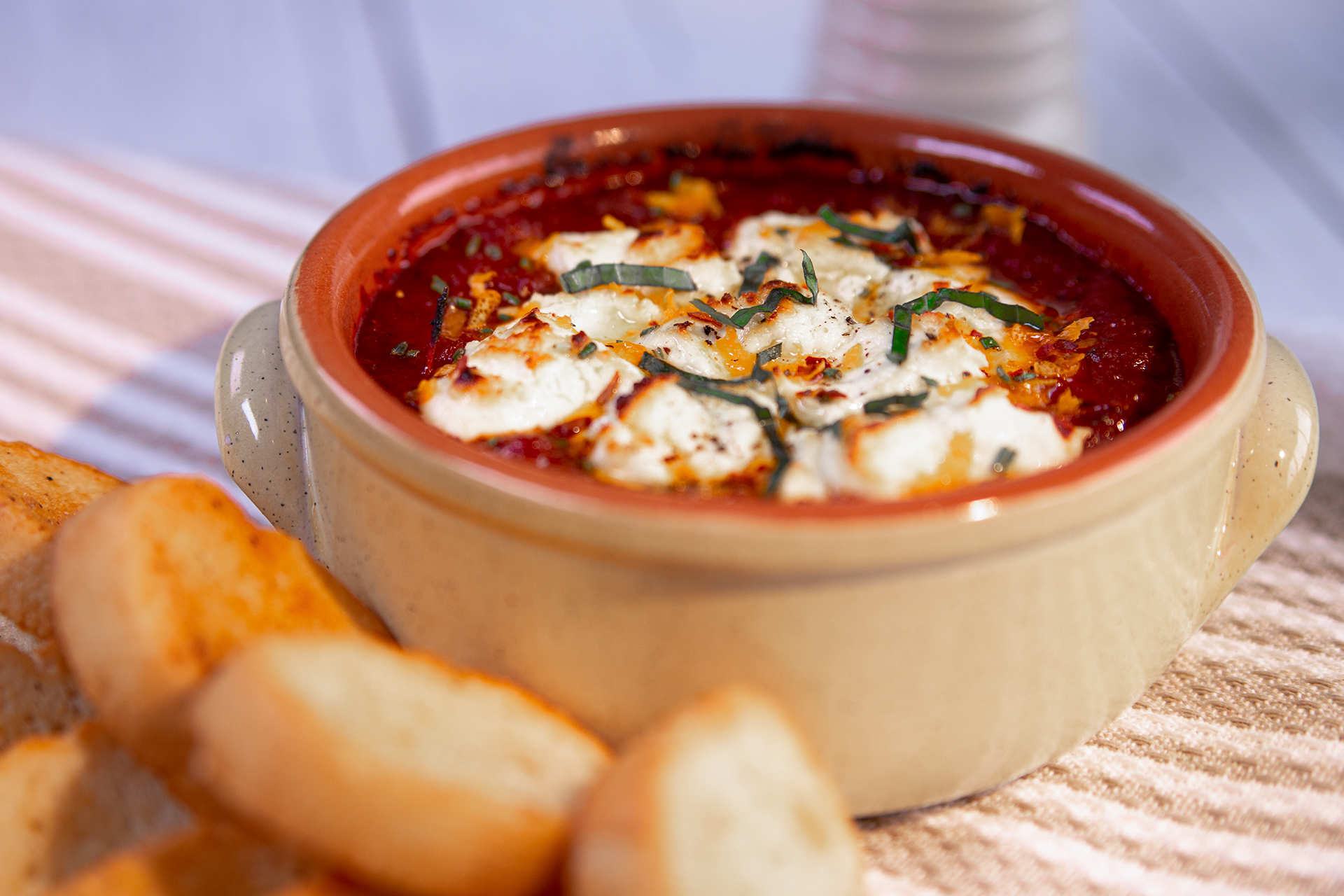 Baked Goat Cheese
Ingredients
2 tbsp extra virgin olive oil
½ white onion, diced
2 clove garlic, thinly sliced
1 tsp fresh or dried rosemary
1 tsp fresh or dried thyme
¼ tsp chili flakes (*optional)
1 tsp orange zest
8 oz goat cheese
1 tbsp honey
Salt and pepper, to taste
Crostini, for serving
Directions
Preheat the oven to 375°F.
Heat 1 tbsp of olive oil in a skillet over medium-low heat.
Add the onion and cook for 3 minutes. Add garlic, rosemary, thyme and chili flakes, season with salt and pepper and cook until fragrant, 3 minutes.
Add the Authentica Siciliana Sauce and orange zest and cook for 5 minutes.
Crumble the goat cheese into the middle of the pan, drizzle with honey and season with black pepper.
Bake for 12 minutes and then turn to broil and broil for 2-3 minutes or until the cheese is bubbling.
Remove from the oven and drizzle with olive oil. Serve with crostini or crackers.
Recipe Reviews