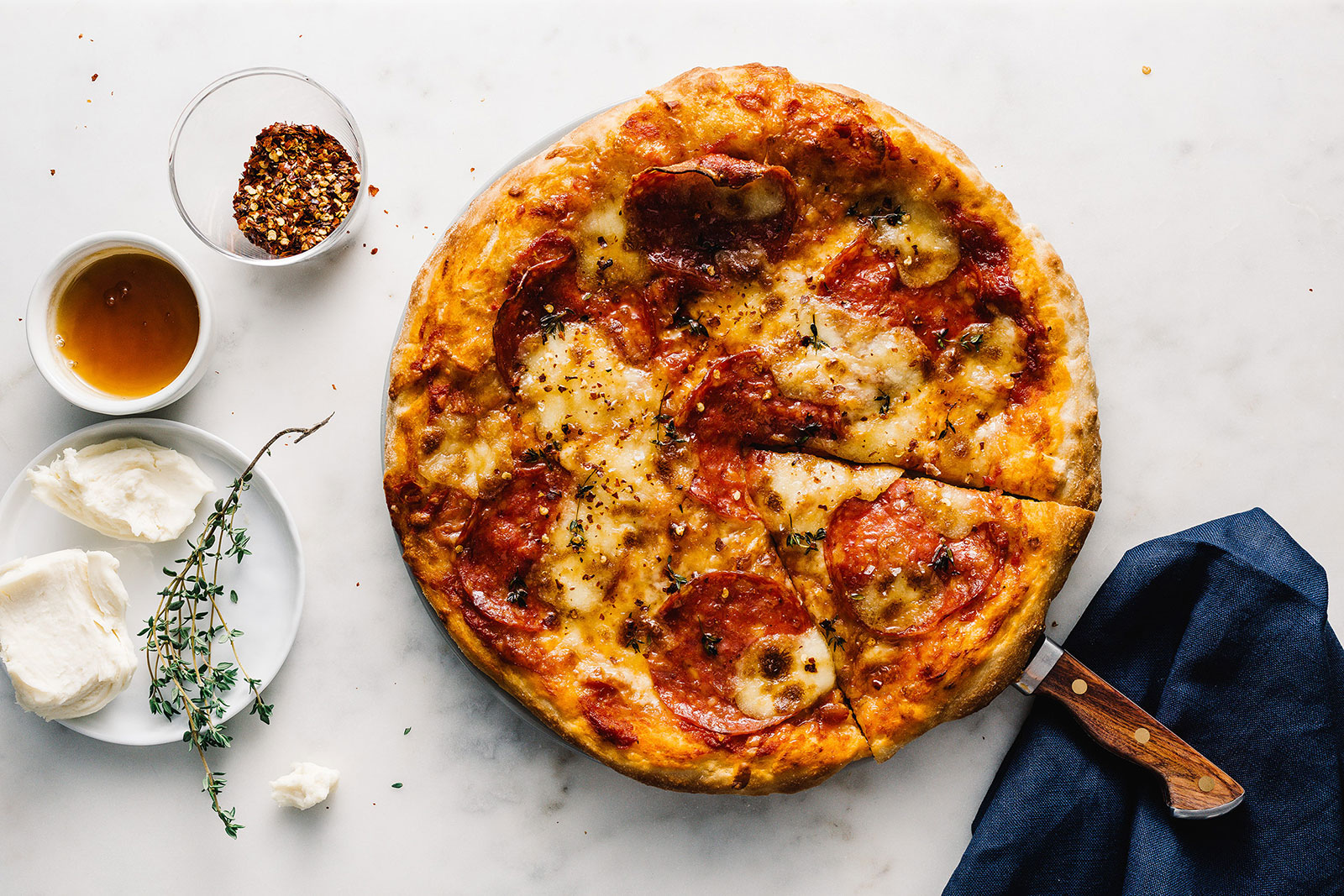 The Bee's Knees Spicy Pizza
A modern American-style pizza recipe. Fresh or store-bought pizza dough, hot soppressata, mozzarella, honey, basil, all on top of a spicy Arrabiata base. So simple, so good!
Ingredients
1 portion store-bought pizza dough
1 jar (530ml) Authentica Arrabiata Sauce
8 thin slices hot soppressata
1 cup shredded low moisture fresh mozzarella
1 ball fresh mozzarella, torn
1 tablespoon honey or to taste
4 leaves fresh basil
Directions
Arrange a rack in middle of oven and preheat to its hottest setting, 500°F – 550°F.
Lightly oil a cast iron pan and dust lightly with cornmeal, if desired. Alternatively, lightly oil and dust a baking sheet. Shape dough into a circle, pushing gently until fairly thin and round, about 10-12 inches.
Spread the Arrabiata Sauce almost to the edges. Top generously with the shredded mozzarella, followed by the slices of soppressata and fresh mozzarella. Place in the oven to bake for 12-15 minutes, or until the crust is puffy, crisp and slightly blistered. Drizzle on the honey and top with fresh basil. Slice and enjoy immediately.
NOTE: To make vegetarian, substitute sun-dried tomatoes in place of hot soppressata.
Recipe Reviews