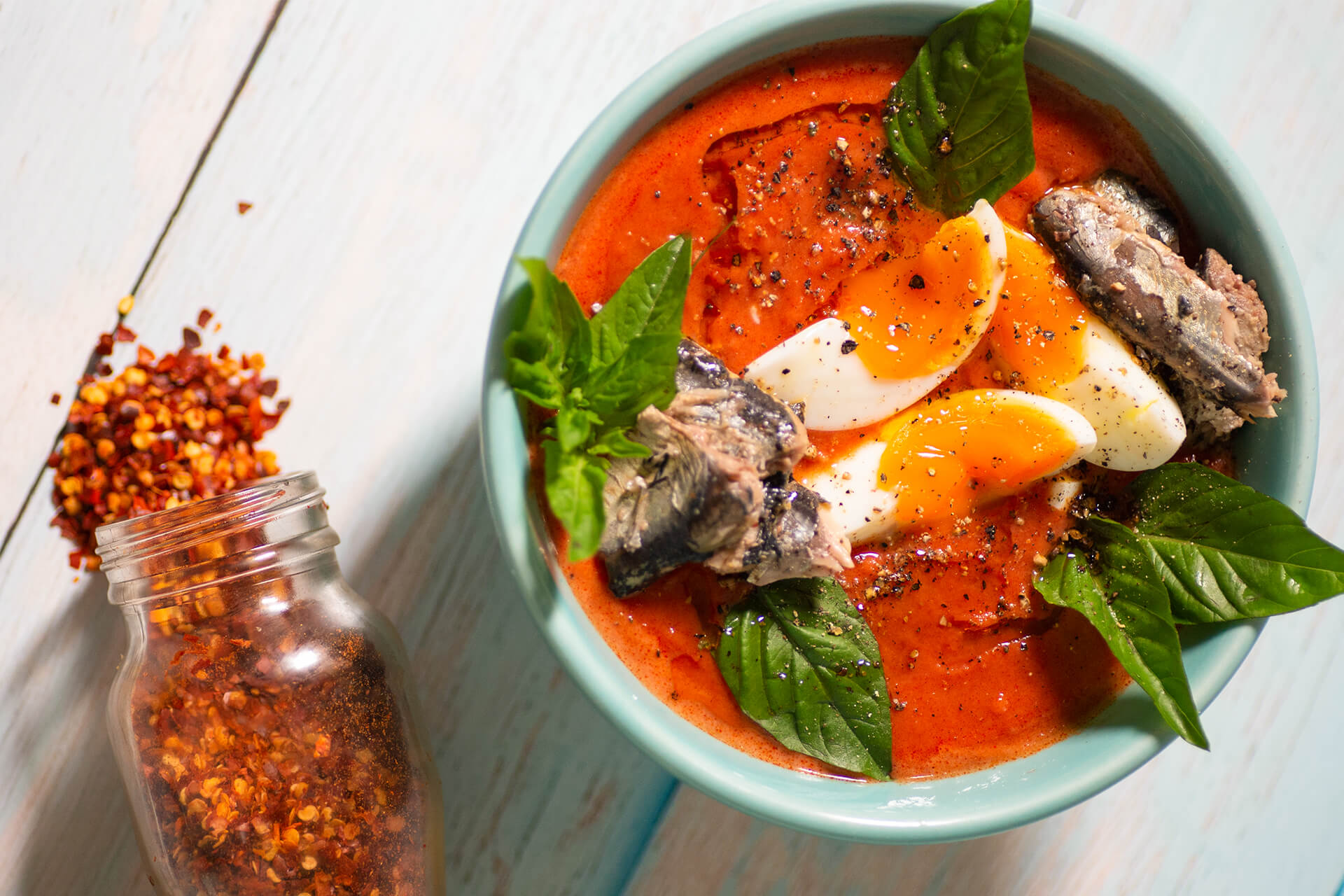 Spanish Salmorejo Sardine Soup
Ingredients
2 cups day-old bread, torn
1 tsp salt
2 large shallots, rough chopped
5 Roma tomatoes, roughly chopped
1 jar (530ml) Authentica Arrabiata Sauce
¼ cup red wine vinegar
1 tbsp lemon juice
2 garlic clove, sliced
1 cup good quality olive oil
2 soft-boiled egg, roughly chopped
1 can (125g) Gold Seal Sardines in Water, torn
Salt and pepper, to taste
1 cup basil, torn
Directions
In a large bowl, cover the day-old bread with boiling water. Season with salt. Set aside. Once cooled, squeeze bread of any excess water, reserving the soaking water.
Using a food processor, puree the shallots, tomatoes, Authentica Sauce, Sherry vinegar, lemon juice, and garlic until very smooth. Slowly pour in ½ cup olive oil while pureeing on high.
Cover and chill in the fridge for a minimum of three hours.
Taste for seasoning and make any necessary adjustments. Garnish with a soft-boiled egg, sardines, a drizzle of olive oil, basil and cracked black pepper.
Recipe Reviews