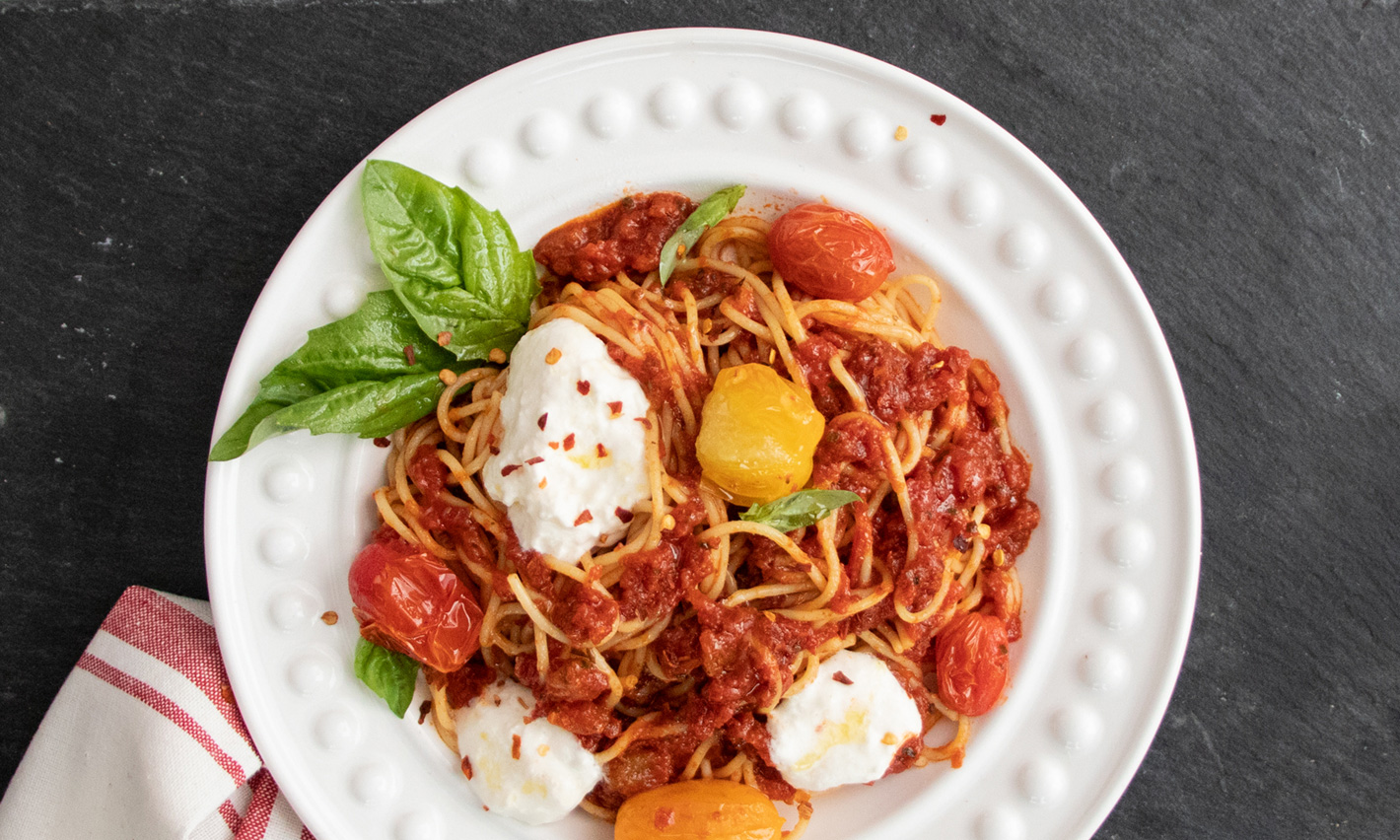 Spaghettini Burrata
A luxurious yet easy version of a classic: spaghettini with burrata, fresh basil, and Siciliana Sauce. It's delicious for lunch or dinner, so what are you waiting for? Let's get cooking!
Ingredients
340g spaghettini
1 tablespoon olive oil
4 cloves garlic, minced
1/2 tablespoon red pepper flakes
1-2 jars (530ml) Authentica Siciliana Sauce
1 stalk fresh basil
Salt and freshly ground pepper
1 ball burrata, to finish
10-12 leaves fresh basil, to finish
Extra virgin olive oil, if desired
Crushed red pepper, if desired
Directions
Heat up a large pot of salted water and cook the spaghettini according to the package.
While the pasta is cooking, heat up the oil in a large skillet over medium heat. Add the garlic and cook, stirring, until soft and fragrant, about 1-2 minutes. Stir in the pepper flakes. Add Siciliana Sauce and basil, gently heat through.
Using tongs, transfer the pasta to the sauce tossing occasionally, until spaghettini is glossy and coated.
Taste and season with salt and freshly ground pepper. To serve, plate up the pasta and top with torn burrata, a drizzle of olive oil, crushed red pepper, and fresh basil leaves.
Recipe Reviews