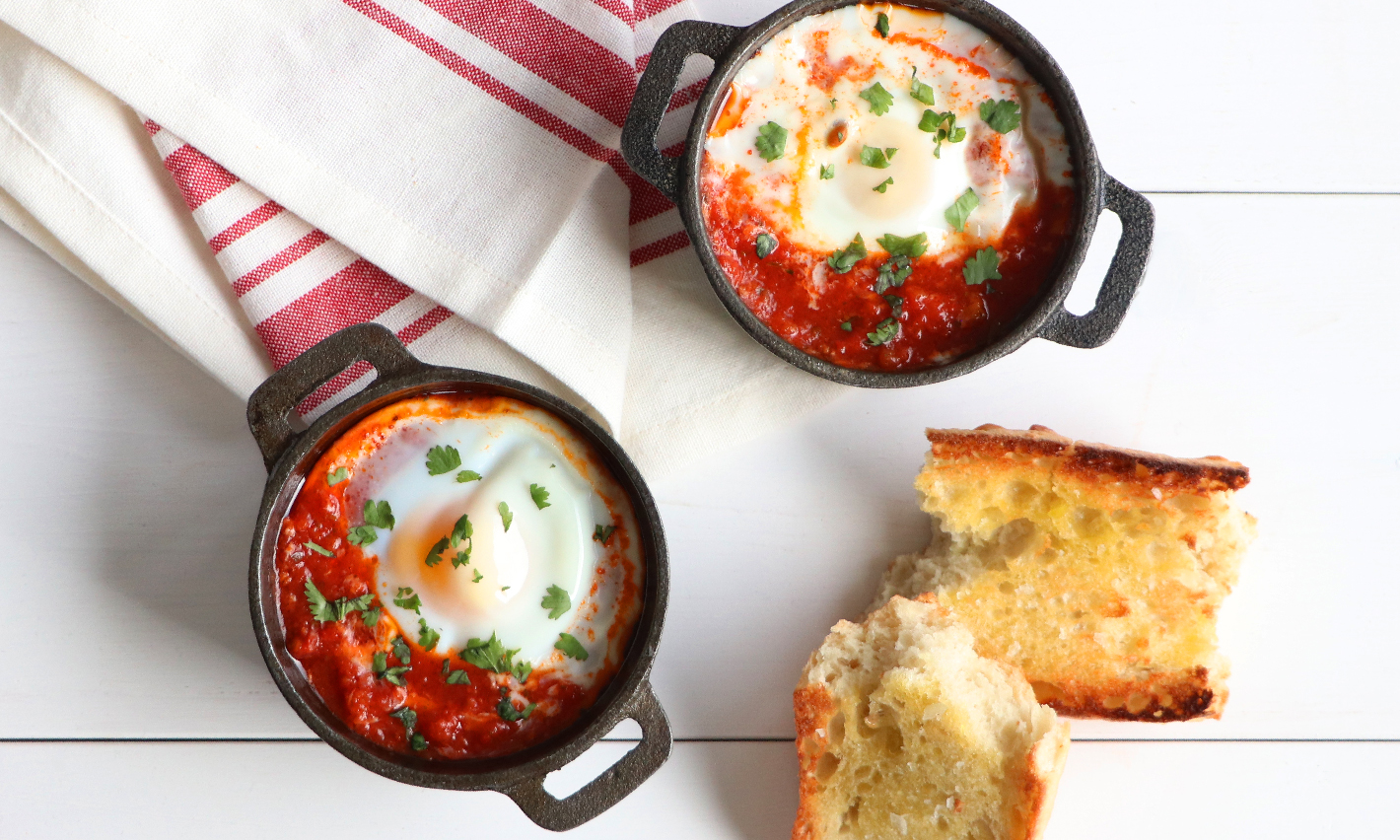 Siciliana Egg Bake
You only need 15 minutes and 3 ingredients to make this delicious tomato egg bake with Authentica Siciliana sauce! So delicious for breakfast or with a side salad as a light evening meal.
Ingredients
Directions
Pour pasta sauce in a large pan and heat up the sauce.
Use the back of a large spoon to make dips in the sauce and crack an egg into each one.
Put the lid on the pan, then cook over low heat for 6-8 minutes until the eggs are done to your liking.
Scatter with chopped coriander leaves and/or Italian Seasoning and serve with crusty bread.
Recipe Reviews