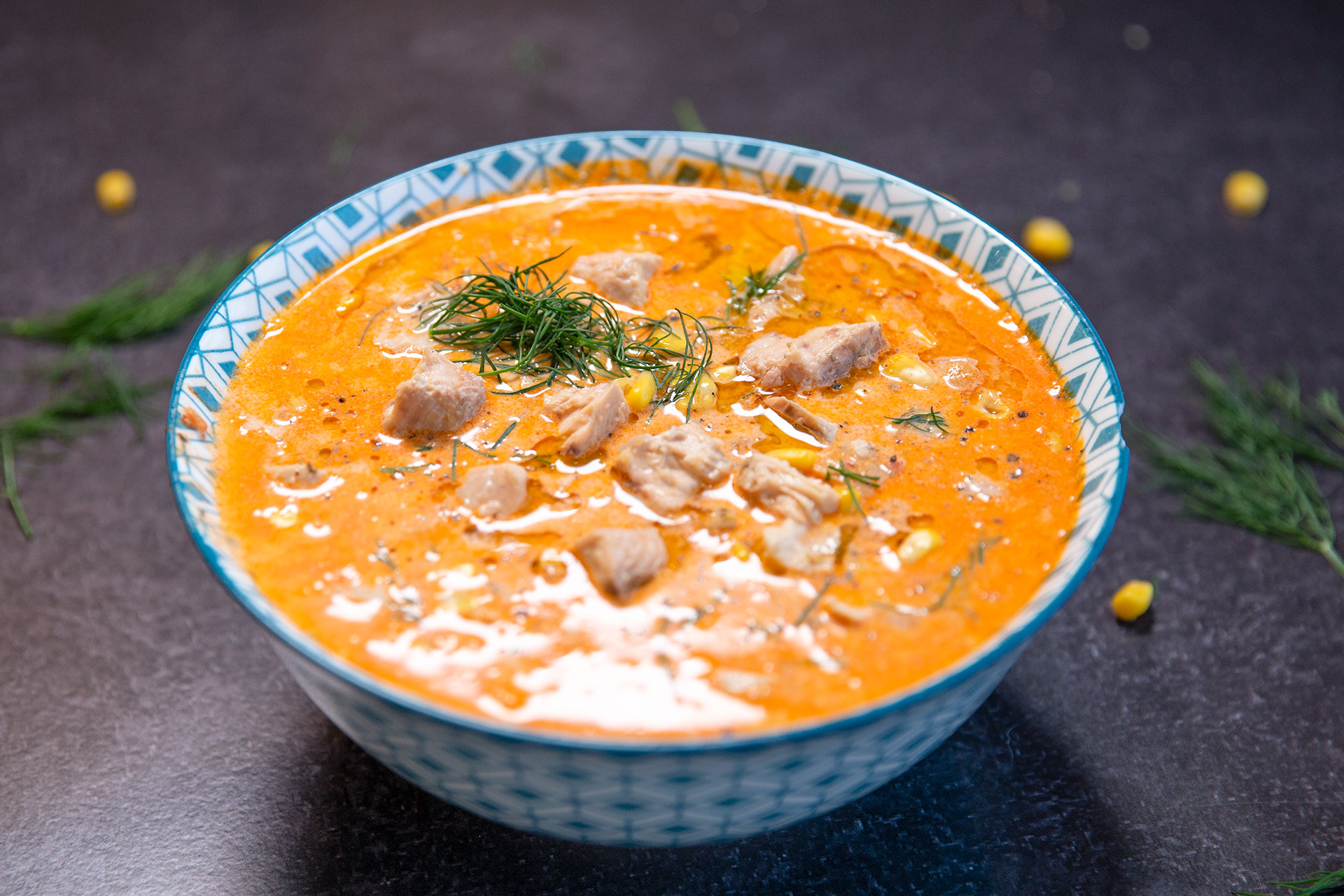 Seafood Chowder
Ingredients
2 tbsp unsalted butter
1 yellow onion, diced
3 stalks celery, diced
4 garlic cloves, thinly slice
1 fennel bulb, diced
2 medium-size potatoes, diced
1 tsp smoked paprika
1 tsp mustard seed
2 bay leaves
1 ½ cups fish stock or clam juice
1 can corn, drained and rinsed
1 can coconut milk
2 cans (120g) Gold Seal Skinless Boneless Pink Salmon
Dill, for garnish
Olive oil, to garnish
Salt and pepper to taste
Directions
Heat butter in a pot over medium-low heat.
Add the onion and cook until soft and translucent, approximately 5 minutes.
Add the celery, garlic, fennel, potatoes, smoked paprika, mustard seeds and bay leaves and cook for 8 minutes. Season with salt and pepper.
Add the fish stock and Authentica sauce and bring to a boil. Turn heat down to low and simmer for 20 minutes or until the potatoes are easily pierced with a fork.
Add in the corn, coconut milk, and salmon and cook for 5 minutes. Remove the bay leaves.
Finish with cracked black pepper and garnish with fresh dill and a drizzle of olive oil.
Recipe Reviews