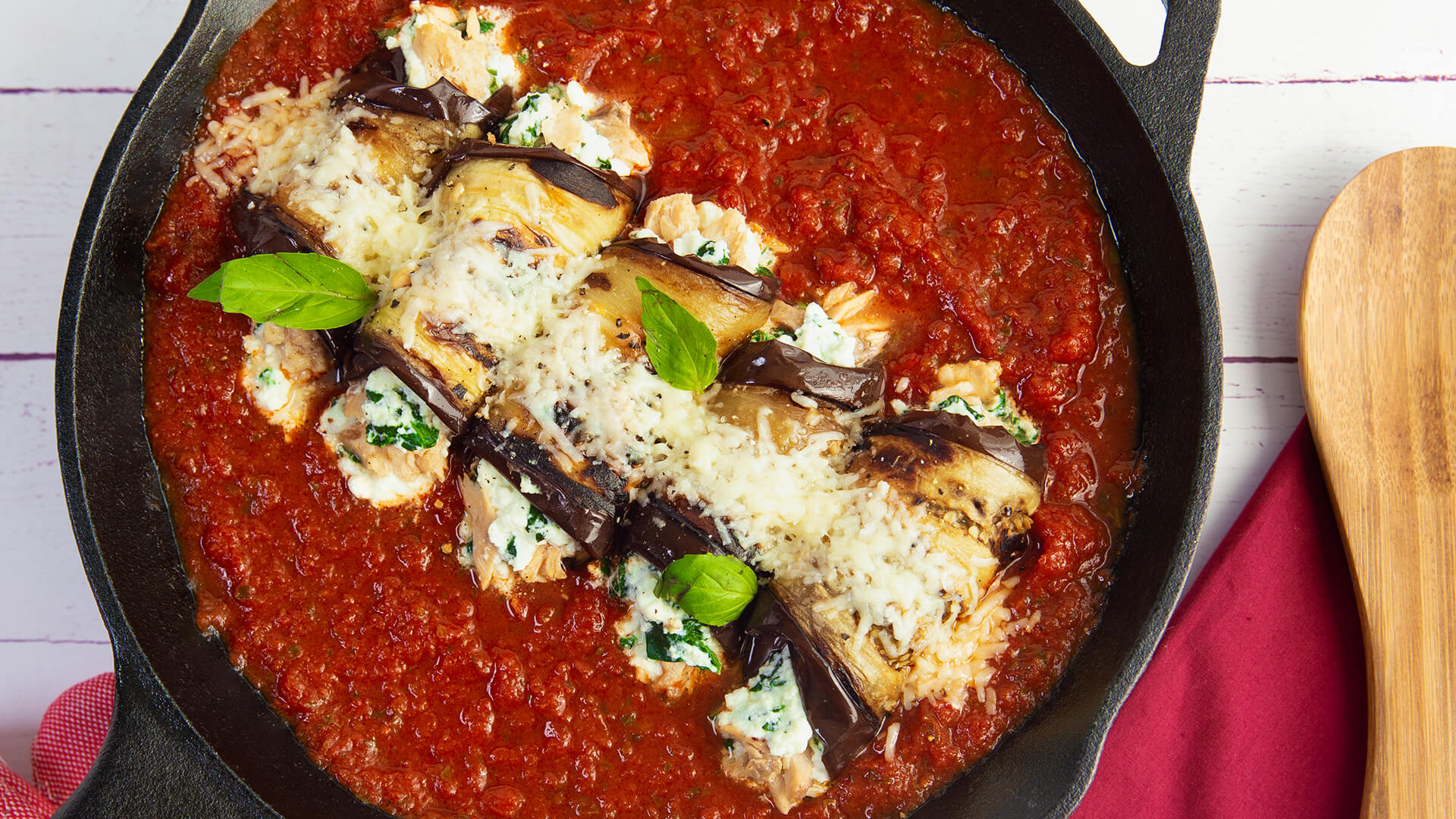 Salmon Cannelloni
Our Salmon Cannelloni Recipe is the definition of healthy comfort food that's so yummy. Made with real and whole ingredients and Siciliana Sauce!
Ingredients
Directions
Preheat oven to 350°F.
Cut the stem off the eggplant and cut slices lengthwise, about ½ inch thick.
Lay the eggplant on a baking sheet and season with salt. Let rest for 20-30 minutes to draw out any excess moisture. Pat dry with a paper towel.
Heat 1 tbsp olive oil in a frying pan over med-high heat and fry the eggplant slices until golden brown on each side.
Remove from pan and season with salt and pepper.
In a large mixing bowl combine salmon, ricotta, spinach, basil, and lemon juice, mix well.
Place 2-3 Tbsp of cheese filling on eggplant slice and roll over the cheese filling.
Place in a greased baking pan with the seam side down.
Once all the eggplant is filled and rolled, cover with Authentica Siciliana Tomato Sauce.
Bake in 350 F oven covered for 40 minutes.
Garnish with grated Parmesan cheese.
Recipe Reviews