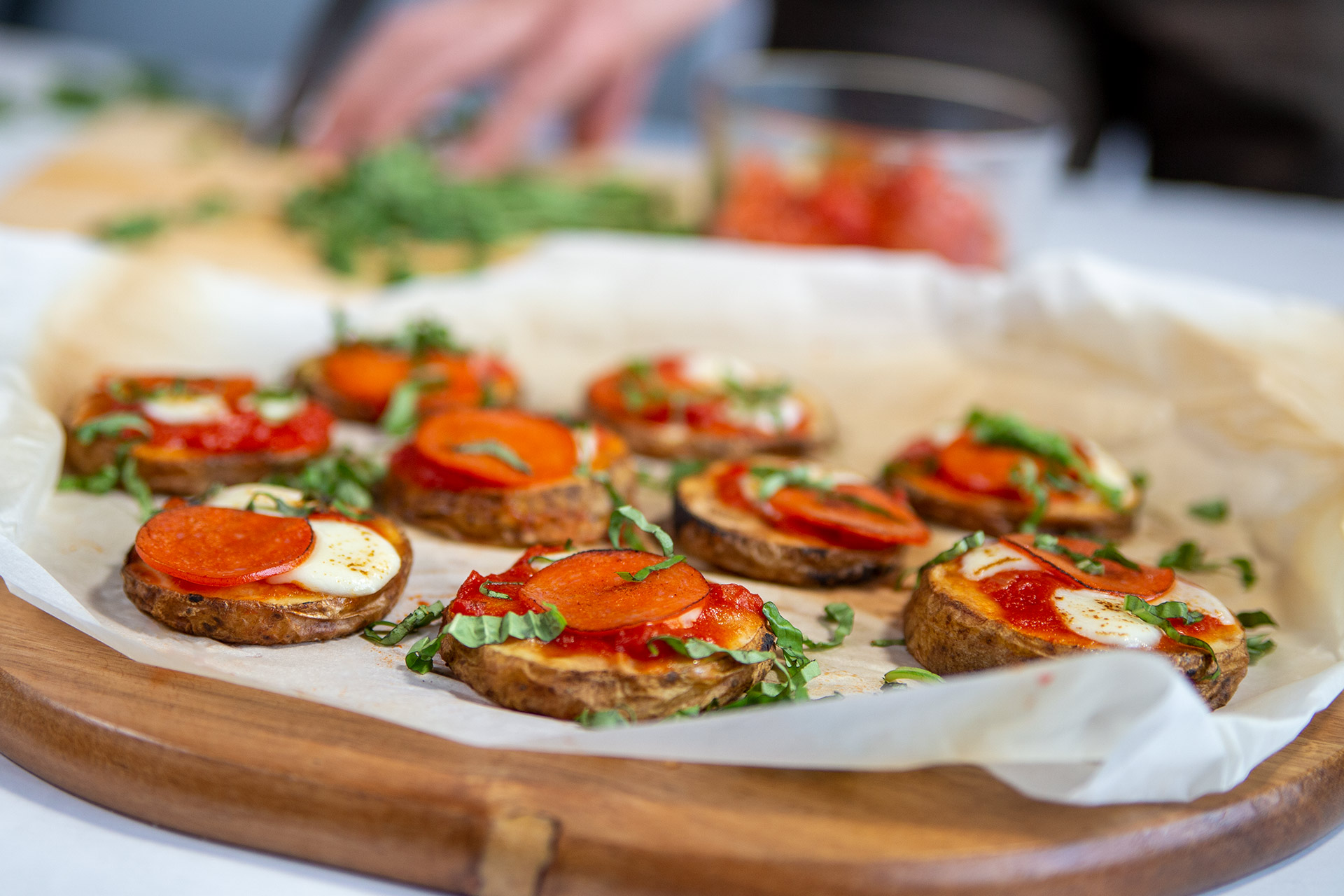 Pizza Baked Potatoes
Ingredients
2 tbsp olive oil
4 large russet potatoes, cut into ¼ inch coins
100g pepperoni, sliced
250g mozzarella, grated
2 tbsp basil, thinly sliced
Cracked black pepper
Directions
Preheat the oven to 425°F.
Add the potato coins to a large bowl of cold water. Soak for 30 minutes to rid them of the starch. Drain and pat dry. Toss in the olive oil and arrange on two parchment-lined baking sheets.
Roast for 15 minutes. Remove from the oven, flip and bake for another 10 minutes. Remove from the oven and top each coin with the Authentica Arrabiata sauce, mozzarella and pepperoni. Bake for another 5 minutes or until the cheese is melted and bubbling.
Top with fresh basil and cracked black pepper.
Recipe Reviews