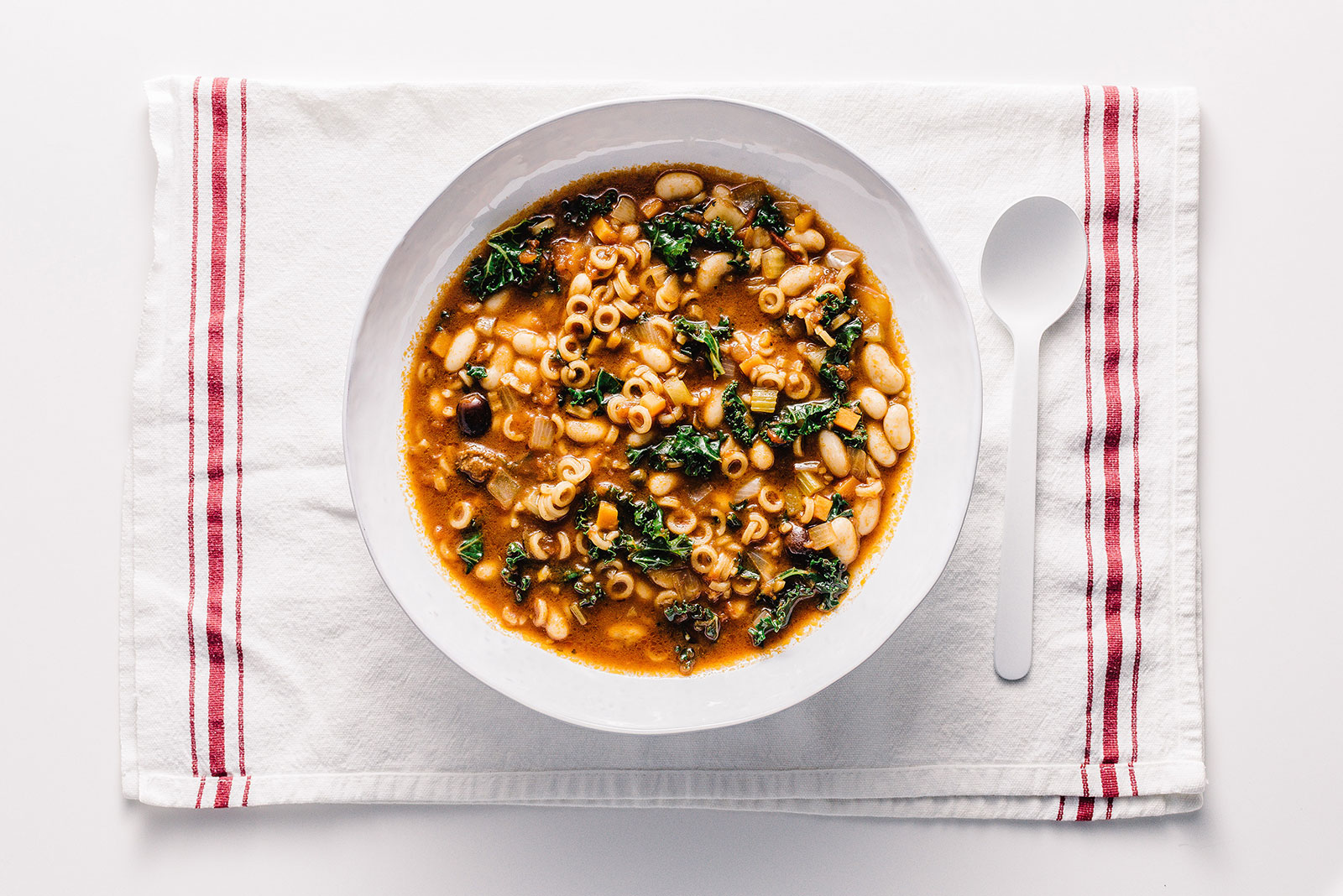 Pasta e Fagioli
Pasta e Fagioli is a classic comforting peasant Italian pasta with beans. This recipe combines it all in our aromatic Puttanesca sauce that's so flavourful.
Ingredients
2 tablespoons olive oil
1/2 onion, finely chopped
3 cloves garlic, minced
1/2 stalk celery, finely chopped
1 small carrot, peeled and finely chopped
1 can white kidney beans, rinsed and drained
1 jar (530ml) Authentica Puttanesca Sauce
85g short pasta of choice
1 bunch kale, stems removed, roughly chopped
salt and freshly ground pepper
Directions
In a large pot, heat up the oil over medium high heat. Add the onion and garlic, stirring occasionally until soft but not brown, about 2-3 minutes.
Add the celery and carrot and cook for another 2-3 minutes. Add in the beans, Puttanesca Sauce, pasta, and 2 cups of water.
Bring to a boil and then lower to a simmer. Cook, stirring and adding more water if needed, until the pasta is al dente or to taste.
Stir in the kale until just wilted. Season with salt and pepper to taste.
Recipe Reviews