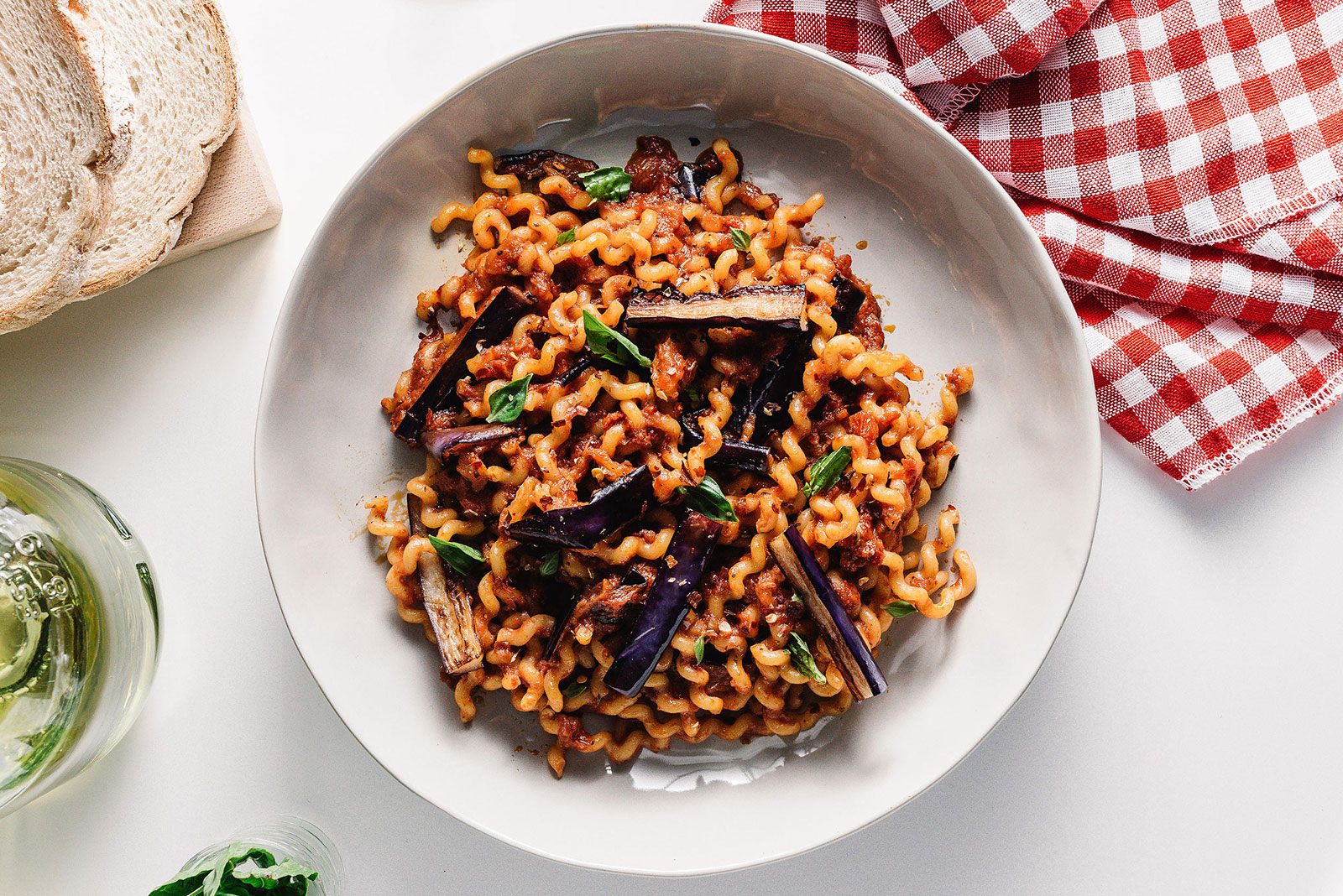 Pasta alla Norma
A classic Sicilian Pasta Alla Norma recipe with eggplant, garlic, chili, capers, tomatoes, pecorino, basil, and Authentica Siciliana sauce. So simple and so good!
Ingredients
2 

firm Japanese eggplants,

 cut into 2-inch strips

1/2 bunch 

fresh basil,

 leaves and stems separated

1 tablespoon 

dried oregano

1 tablespoon 

crushed chili flakes

1 tablespoon 

white wine vinegar

Freshly grated pecorino,

 to finish
Directions
In a large non-stick pan, heat the oil over high heat. Add the eggplants and toss to coat. Cook, occasionally turning with a pair of tongs, until golden brown on all sides.
Turn the heat down to medium and add a touch more oil, if needed. Add the garlic, basil stems, oregano, chili flakes and cook, stirring until golden, but not brown. Stir in the white wine vinegar and the Siciliana Sauce. Turn heat to low and simmer gently, stirring occasionally, while you cook the pasta.
Heat up a large pot of salted water and cook the pasta according to the package.
Remove the basil stems from the sauce. Using tongs, transfer the pasta to the sauce tossing occasionally, until spaghettini is glossy and coated. Season with salt and freshly ground pepper.
Finish with the basil leaves and freshly grated pecorino.
Recipe Reviews