With the holidays around the corner, it's normal to feel some anxiety. After all, the shopping, crowds, parties, hosting duties, and family time can all be overwhelming. It's a time when many of us get so busy that we do away with eating well. It's a time of year when we rely on fast food and quick fixes rather than proper meal prep. And while we always vow to do better next year, time is a limiting factor. However, it's important to remember that preparing a healthy meal doesn't have to be stressful or time-consuming. Especially around the holidays, it's best to keep things quick and simple. Embrace simplicity this holiday season with these tomato sauce recipes, featuring our all-natural and non-GMO sauces!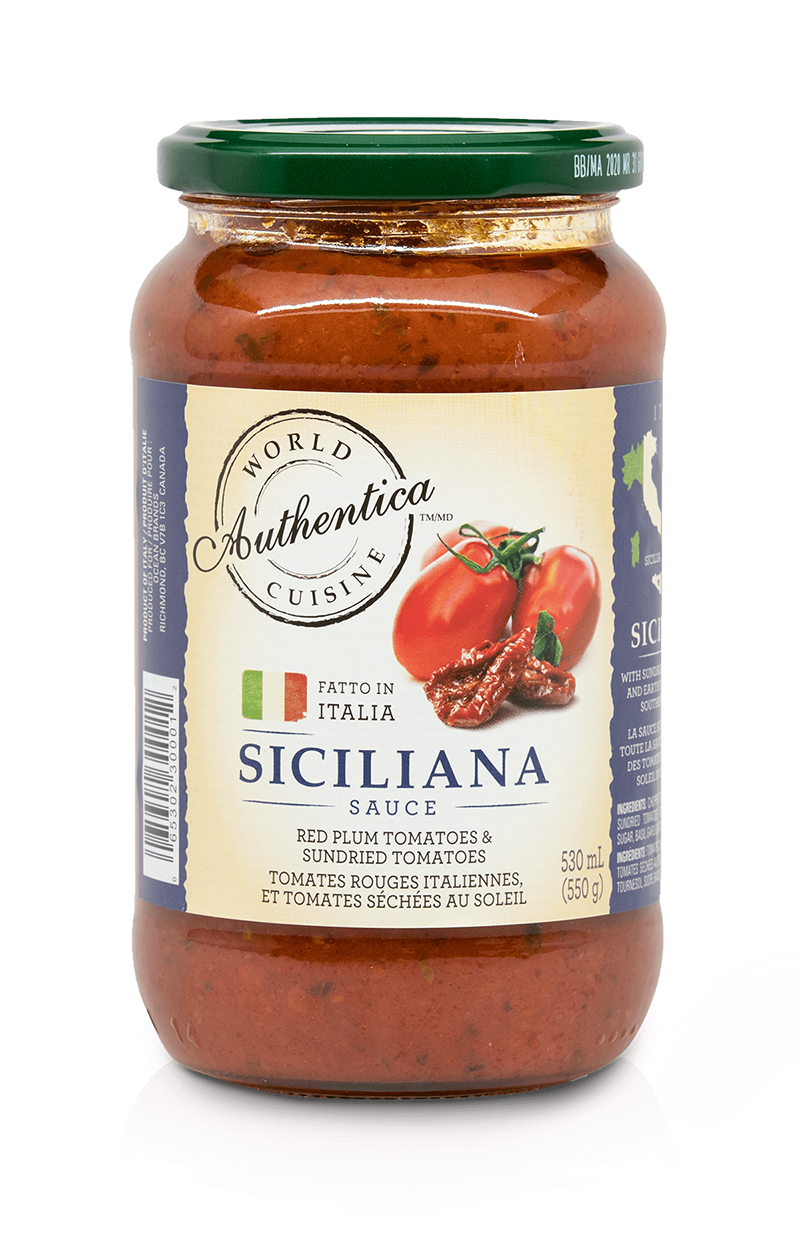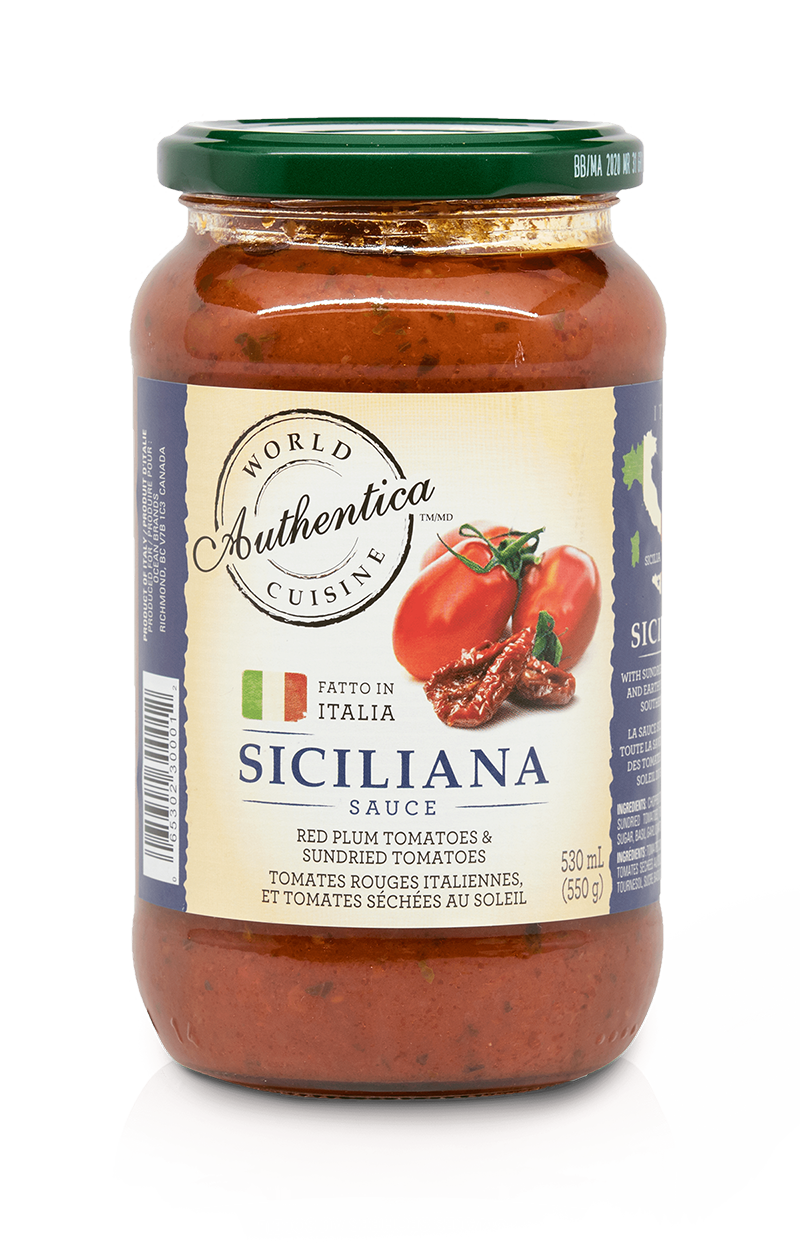 With a jar of our Siciliana sauce in your pantry, you're 15 minutes from a delicious tomato egg bake. This simple tomato sauce recipe requires just three ingredients: eggs, Siciliana sauce and chopped fresh herbs. Yes, any herbs will do! And you can even substitute dry ones in a pinch. In addition to being exceptionally easy to prepare, this meal is versatile—prepare it for breakfast or pair it with a salad for a nutritious, flavourful lunch or dinner. It's a quick fix that doesn't taste like one.
Margherita pizza is a simple, classic Italian recipe that is universally loved. If you're fighting to stick to your diet this holiday season, we have a guilt-free, low-carb version you'll love. Yes, you read that right: guilt-free pizza! Thanks to an easy-to-prepare cauliflower crust topped with fresh mozzarella, basil, and Arrabiata sauce, our low-carb Margherita pizza will satisfy your pizza cravings.
Hearty chickpeas, creamy fresh mozzarella, buttery prosciutto, and our flavourful Siciliana sauce combine to make the ultimate comfort food in our Chickpeas and Cheese recipe. Served with a rustic loaf, this tomato sauce recipe is sophisticated yet undeniably easy to prepare. Whip this up on a cold December evening and we promise you'll be warm and cozy in no time.
With these three simple Italian recipes and Authentica sauces, you've got healthy meals covered this December. That leaves more time for shopping, parties and family. After all, that's what the holidays are all about!
Comments