As we ease back into normal routines and look toward a busy school year, it's a great time to get reacquainted with meal prep. Taking some time on a weekend to prep delicious, packable meals for the week not only sets you up for an easier week, but it also helps you skip the drive-through, and other convenient temptations, on busy days.  
When it comes to meal prep recipes, we think the best ones are packable or freezer friendly. Bonus points if they're both! After all, meal prep should bring an element of convenience to your week and being able to bring a healthy meal anywhere or freeze it for a quick dinner solution after a busy day is the ultimate convenience. 
Four of Our Favourite Meal Prep Recipes
Ready to embrace meal prep and conquer even the busiest of weeks? We have a few recipes that will help you get started or add a few new dishes to your meal prep repertoire.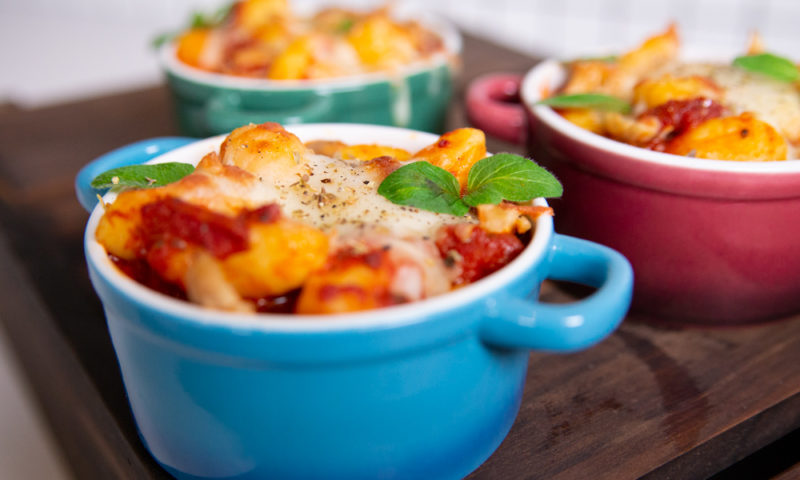 Warm, comforting, and perfect for meal prep, this Gnocchi Chicken Bake will keep you satisfied for hours with the perfect amount of protein and carbohydrates. Don't let the 60-minute cook time discourage you, this recipe is so easy to prepare you won't even feel the hour go by. To make it freezer friendly, simply freeze it before melting the grated mozzarella.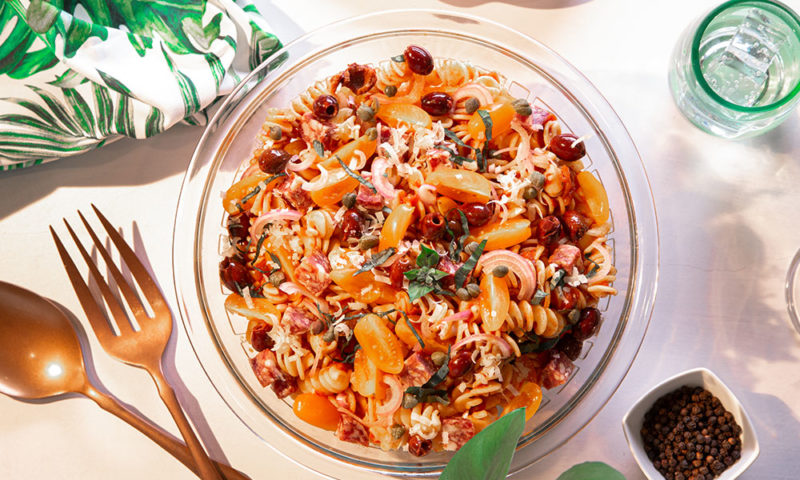 You're just 25 minutes to a bright, filling lunch or side dish with this Puttanesca Pasta Salad. Work it into your weekly meal prep rotation for a versatile dish that the whole family will love.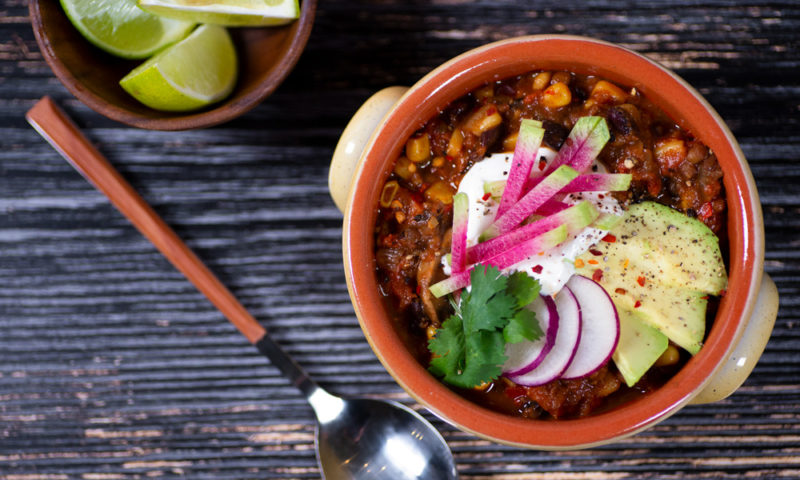 Can Vegan Chili be satisfying you ask? We think so! More than that, we think we've got the perfect recipe for it. Loaded with veggies and bursting with flavour thanks to our spicy Arrabiata sauce, you won't even miss the meat in this packable, freezer-friendly make-ahead meal.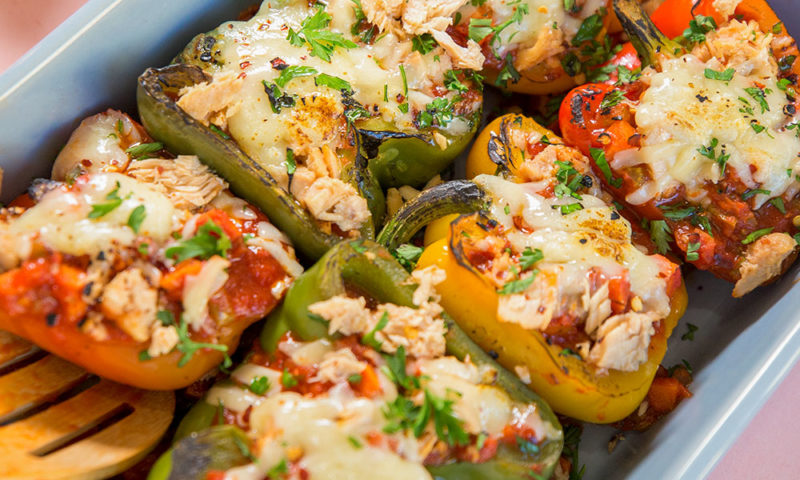 A meal prep hero, we can't think of a healthier make-ahead than these salmon stuffed peppers. Veggies and protein-packed pink salmon come together to create a meal that's nutritious and packs perfectly.  
With a fridge and freezer stocked full of meal prep dishes, you'll be ready to conquer anything the week throws at you.  
Comments