If pasta is the first thing that comes to mind when you think of Italian food, you're not alone. And honestly, we hear you: a well-prepared pasta really IS everything. The satisfying chew of perfectly al dente noodles, the sweet acidity of the tomato sauce and the aroma of fresh herbs and spices… We could go on, but this post really isn't about pasta. In fact, there's so much more to Italian cuisine and, while pasta is still our number one, we think other dishes are worth exploring too. To get you started, we've compiled a few of our favourite Italian recipes that aren't pasta. Prepared with simple ingredients you can find in your local grocery store, these recipes might just challenge your definition of Italian food.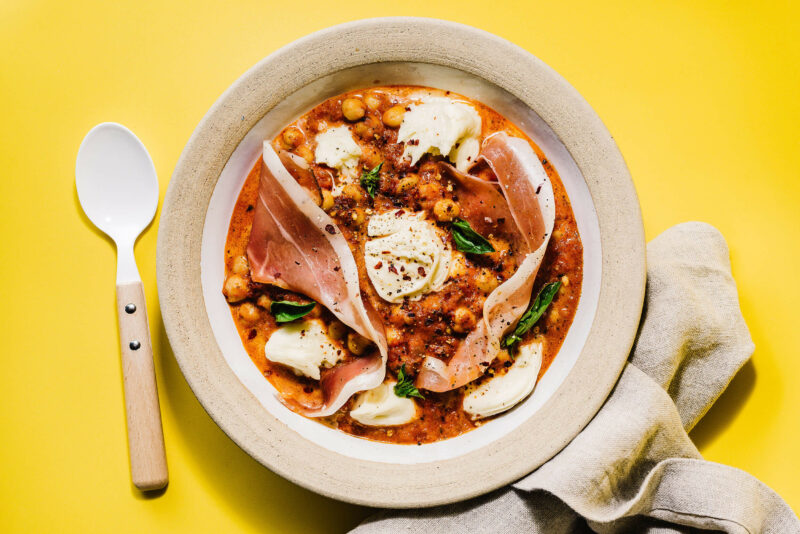 Indulgent and undeniably Mediterranean, the combination of healthy chickpeas, creamy fresh mozzarella and salty prosciutto strike the perfect balance in this dish. The sweet earthy flavour of classic Siciliana pasta sauce bring it all together. Served with crusty Italian bread, this chickpeas and cheese dish makes an irresistible appetizer or snack.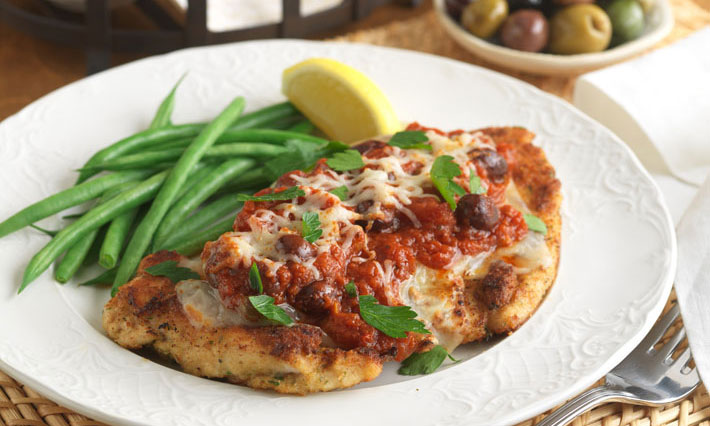 While chicken breast is the go-to lean protein for most people, it gets a bad rap as being flavourless and dry. Well, we beg to differ, and you will too once you've tried these boldly flavoured chicken cutlets. Baked to tender, juicy perfection in our Puttanesca pasta sauce and topped with ooey-gooey melted mozzarella, we dare you not to fall in love with chicken breast again.
With its roots in regional fish stews and soups served throughout Italy, cioppino was actually developed by Italian immigrants in San Francisco in the late 1800s. Regardless of its origins, this seafood dish is spicy, warm and comforting. Combined with white wine, our spicy Arrabiata pasta sauce really shines as a flavourful broth and perfectly complements fresh clams, mussels, scallops, prawns, and halibut.  We recommend serving this one with plenty of garlic toast to sop up the exquisite broth—trust us, you'll want to get every last drop.
Comments