If you've ever dreamed of learning to cook the perfect Italian meal, the right time is now. With fall upon us more reasons than ever to enjoy hobbies at home, learning the basics of Italian home cooking seems like a great way to spend your time. Just think, with a few hours a week you could be cooking like an Italian nonna by spring! To get you started, we've compiled a few of our favourite Italian home cooking tips for beginners:
Keep Key Ingredients On Hand
The best way to motivate yourself to cook is to keep the ingredients you need on hand. Now, this doesn't mean stocking your pantry and fridge with every Italian ingredient you can think of. Start with a few simple ingredients like staple pasta shapes for the pantry, a good quality Parmigiano Reggiano for the fridge, and your favourite prepared pasta sauces. The reason we recommend starting with prepared sauces is that it allows you to focus on perfecting skills like cooking pasta to al dente. Just make sure you opt for authentic-tasting sauces, like our Authentica Siciliana, Puttanesca, and Arrabiata.
Fresh Produce is Best
With the staples stocked and a few simple pasta dishes under your belt, you'll be ready to explore other recipes and build on basics with fresh ingredients. One important ingredient in Italian cooking is fresh produce, so you'll want to get fresh veggies whenever possible. This also means that it's best to focus on seasonal veggies. You can add these to pasta recipes and even make them the star of the show—think spiralized veggies to replace traditional pasta noodles.
Add Fresh Herbs for Flavour
While dried herbs are convenient, they really can't compete with fresh ones. If you can find them, try to pick up fresh herbs. Most grocery stores carry Italian parsley, oregano, basil and other popular herbs year-round so take advantage! Your favourite Italian dishes will thank you for it.
Learn to Make a Soffritto
If you're asking yourself: a so-what?! Fear not, we're here to tell you all about it! A Soffritto is the flavour base of many Italian dishes. It might sound like something complicated, but it's actually simple and elegant. A Soffritto is basically just diced onion, carrots, and celery gently sauteed in olive oil. You'll find it in many of your classic favourites, like a traditional Bolognese sauce. The best thing about a Soffritto is that you can add it to just about anything. Remember those prepared sauces we talked about? They're the perfect candidate on evenings when you want to give them a little extra flavour and body.
Cook Pasta Perfectly
We probably shouldn't have to say this but if you want to master Italian home cooking, it's essential that you perfect the art of cooking pasta. While some people prefer it a little softer, traditional Italian pasta noodles are cooked al dente or "to the tooth." The best way to learn how to do this is to start by following the package instructions on your pasta. Eventually, you'll develop a sense for what constitutes a perfectly cooked pasta noodle.
Ready to try your hand at Italian home cooking? Try some of our favourite beginner recipes below and remember that half the fun of cooking is eating!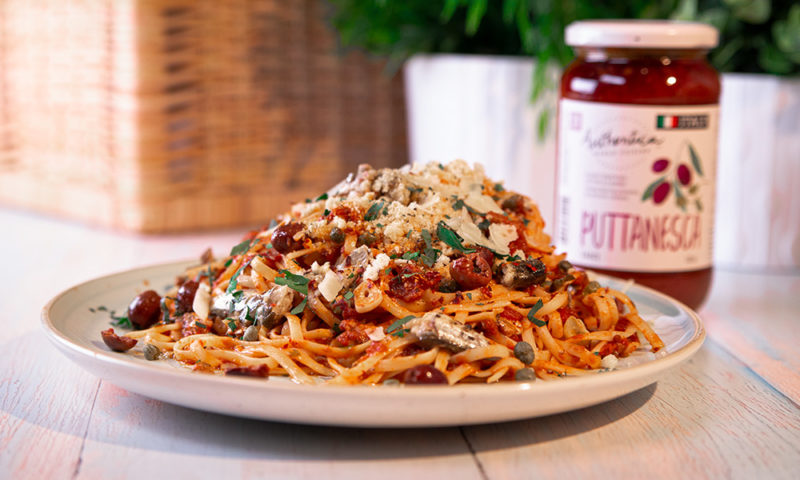 Comments